2 L8 2 Go Back?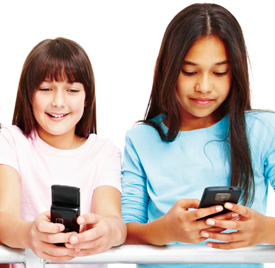 Yep, I am on Facebook again, though not under my own name. I was getting too many friend requests so I returned under a pseudonym. At least I can see the pictures my children post of those adorable grandkids.
Since the time of my earlier departure, Facebook has not changed much. Facebook is now overshadowed by Twitter, and by the time this is in print probably some brand new social networking site will have made both irrelevant.
The term "social networking site" is telling. I cannot imagine Jesus saying, "And love those on your social networking site as you love yourself." Christianity by its nature is incarnational. From the resurrection to the Lord's Supper, Christianity is all about embodiment.
When I was first asked to join the board of directors of a Christian television network, I suggested the Hippocratic oath should be modified and applied to Christian broadcasters: "First, do no harm." In our attempt to respect the incarnational nature of our faith, our network ended up with pretty simple television—scenes of nature, music, and Scripture. We knew doing any more would press the limits of what could be accomplished through the disembodied images of television.
Now, 20 years later, our attempts seem almost quaint. Churches have video venues, and in the largest churches people do not even watch the preacher anymore. They just stare at an image on-screen to the speaker's right or left. If you are a preacher, it is disconcerting to have no one watching you as you speak there in the flesh. It's kind of like living with teenagers.
Now we have to contend with social networking sites. Last summer Cathy and I took our granddaughters to feed the ducks at a Long Island park. While they were throwing pieces of bread in the water, three teenage girls sat on swings nearby, never speaking, never looking up, texting on their cell phones. I wondered at what age this change takes place, when little girls go from awe and wonder to the mind-numbing world of "social networking."
I am no Luddite. I have the latest technological toys. I am typing this column on a MacBook Air that is thinner than a legal pad. But all this fleeing the flesh to devote oneself to badly spelled words about nothing is not benign. It changes the very nature of human interaction.
For God's sake, look at a human face every now and again. Study the contours of it, note the way it forms shapes and expresses emotions. Listen to a human voice as it tells secrets with subtle nuance. Touch the skin of another and feel the power of flesh on flesh. Celebrate our bodies, and the God who created them and dwelled in one.
Go ahead and use the tools of technology. Let them save you time and make your life easier. But beware. Do not let them anywhere near your soul.

3 Comments
Leave a Response