Cease the Day
By Paul S. Williams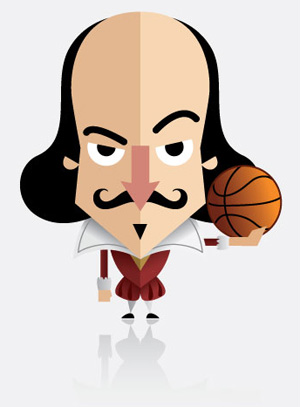 Carmelo Anthony is the latest acquisition expected to turn around the long-suffering New York Knicks. Anthony labored in relative obscurity in Denver, but now basks in the bright lights of the Great White Way.
Anthony was not the only Nugget to join the needy Knicks. Chauncey Billups, one of the NBA's most unheralded players, brought great leadership to the team. Billups also brought something else—an articulate voice. The reporters always wanted a quote from Billups. He was no Chaucer, but the Denver native could hold his own.
Anthony, on the other hand, has a ways to go. When Denver coach George Karl told the press Anthony was the best offensive player he ever coached, but struggled defensively, Anthony responded angrily. He wrote on his Twitter page, "Some things never seize to amaze me." Yep, he wrote, seize, not cease. It's a good thing Twitter limits you to 140 characters. Who knows how many more words he might have used wrong?
Then there is baseball. On the same day Anthony reacted to his coach's comment, New York Mets pitcher R.A. Dickey was riding a bus from the east coast of Florida to Fort Myers. As he prepared to pitch in a spring training game, Dickey was reading Victor E. Frankl's Man's Search for Meaning.
Yogi Berra aside, baseball has a long history of creative thinkers and articulate voices. Roger Angell's great books about the boys of summer are chock full of stories about baseball's eccentric, erudite heroes. Even baseball's announcers get in the game. Vin Scully is as likely to quote William Shakespeare as Dodgers manager Don Mattingly.
Now here is the puzzling part. Most baseball players are drafted straight out of high school. They hit the big leagues without a college degree. NBA players, on the other hand, go to college. Some even graduate. Carmelo Anthony went to Syracuse University, one of the most prestigious schools in the East. Evidently he did not take any English courses during his year there.
Oh well, I guess some things will never seize to amaze me!

2 Comments
Leave a Response