Volunteers and Paid Staff Are in the SAME Battle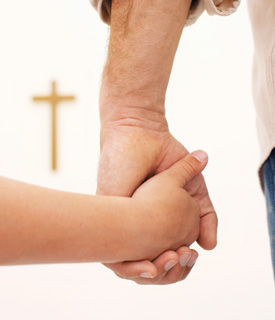 By Susan Lawrence
I've been a paid ministry staff member and a volunteer ministry leader, and there are things we need to understand about each other. Ministry isn't a territorial war. Our battles are side by side, not head-on.
________
I'm a volunteer. I'd like paid staff members to understand . . .
I want to be included. Invite me to occasional staff planning meetings. Let me be a part of the decision-making and planning process. It keeps me motivated to do ministry. If you simply tell me what has to be done, or assume I already know, I won't share ownership in the ministry, and I'll find somewhere else of significance to serve.
I want to be informed. I need to learn what to do in order to be effective. Provide consistent training and resources for me to learn the basics and keep up with the trends of my ministry area. I also need to know the day-to-day operations of ministry. Please don't assume I know how the budgeting, expense reports, meetings, etc. are structured just because it's been the same for years. And when something changes, let me know!
I want to be invested. Ask me how ministry—and my life—is going. Get to know me. Ministry—and my life—ebbs and flows. Walk with me through the highs and lows. Allow me to say "no" to some things. Spend time with me as I experience the thrills and messiness of ministry. I need encouraging, challenging mentors around me.
________
I'm paid staff. I'd like volunteer ministry staff to understand . . .
I want to work with you. Just because I'm at the church regularly and receive a paycheck doesn't mean I want to do everything. Sometimes it's difficult for me to involve others because I'm trying to coordinate people with varying schedules, but whether I'm good at involving others or not, I want what's best for the ministry—a healthy body of believers working together toward the same goal.
I want to be supported. Ministry leadership can be a lonely position. It's not easy to open up to many people. Encourage me to build relationships with accountability—even if it's a network outside our ministry. When you hear someone mention a problem they have with me, encourage him to talk with me directly. Let's work through issues as they begin instead of when we're in crisis.
I don't have all the answers. Just because I've been formally trained for ministry doesn't mean I know it all. I'm human, and I'm learning. I'll make mistakes. I don't want the pressure of being placed on a pedestal. I'm juggling many people's expectations. Please walk beside me, equipping me and challenging me to grow.
________
Use the statements in this article to jump-start conversations among your paid and volunteer staff. Discuss the following:
Which of these statements do you agree with and why?
Which of these statements surprise you and why?
Are there additional issues between our paid and volunteer staff that have gone unspoken?
What's one thing we can do in the next month to build healthy relationships among our ministry staff—paid and volunteer?
Susan Lawrence coordinates women's ministries at Taylorville (Illinois) Christian Church and previously served there as small groups coordinator. She's also a women's ministry consultant, national speaker, and author. She blogs at purepurposebook.wordpress.com.

2 Comments
Leave a Response