Just Begins to Live
By Paul S. Williams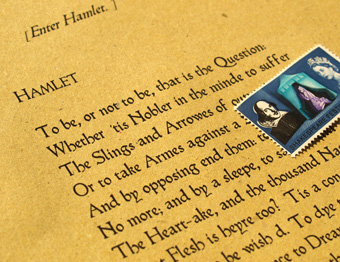 For the past five years I have been memorizing poetry. I have been storing Scripture in my memory banks since childhood. By the time I was 25, I was memorizing my sermons. Memorization has always come easily to me. Poetry, however, is a whole new adventure. Why poetry?
My Kentucky ancestors carried their conservative Scots-Irish roots with them. My grandfather spoke only when absolutely necessary, and then he avoided adjectives. With everything scarce during the Great Depression, maybe words would be the next shortage. Better limit them. He would have been pleased that my column is rarely more than 450 words. My family had great respect for rational thinking and good grammar, but poetry was not on their radar. I labored happily in my left-brained ghetto until late middle age. That is when I realized something important was missing.
I began memorizing poetry after attending a workshop where one of America's leading poets took time to quote, repeat, then explain his poems. He quoted both his own poetry and the poetry of others, including Mary Oliver, William Butler Yeats, Emily Dickinson, and Rainer Maria Rilke. I found the lecture captivating. There were no notes to scribble or alliterative points to remember, just words touching my heart in a way rational teaching did not. I was hooked.
I began reading the Psalms differently, not so much as didactic pieces of instruction but as the poems they are, full of celebration and despair and everything in between. It occurred to me that I could memorize poems just as I had memorized Psalms.
I have a couple dozen poems memorized. It is interesting when they pop into mind, with their subconscious messages. After hearing a wonderful sermon last year, the last few lines of Rilke's "The Man Watching" came to mind: "Winning does not tempt that man. This is how he grows, by being defeated, decisively, by constantly greater beings." Hmmm, I thought, Guess I thought I was a better preacher than he is. I am not. The poem was constructive.
Occasionally I use poetry in my sermons. I once quoted a poem in the first message of three I was doing at a men's retreat. The senior minister came to me and said, "Dude, do not ever do that again." I guess not all people appreciate poetry.
One of my favorite poems is actually the shortest poem I have memorized. It came to mind when the senior pastor told me to cool it with the poetry. The poem is two short lines from Emily Dickinson:
A word is dead when it is said, some say,
I say it just begins to live that day.

Leave a Response