The Power of Story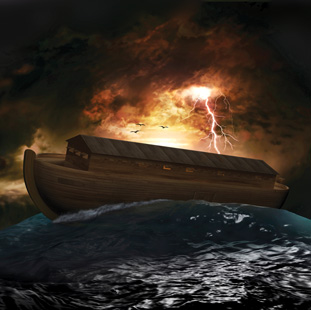 By Paul S. Williams
My wife and I have been blessed with five granddaughters. All are 3 years of age or younger. When we get together, the noise and mayhem are exceeded only by the displays of affection.
It is amazing that my granddaughters are completely unafraid of me. After all, I am 6' 2" tall, a giant in their little eyes. They view my body as a jungle gym. They climb up my legs and pause on my lap before continuing to my shoulders. There they stand, steadied by Grandpa's hands, masters of the universe. The girls particularly enjoy looking down on the heads of their parents. They feel powerful.
My granddaughters have not yet been beaten up by the world. As poet Stephen Dunn says, "You can't teach disbelief to a child, only wonderful stories." I enjoy making up tales to tell my granddaughters, just as I did with my own children. Stories for my children were about Strawberry Shortcake and the Peculiar Purple Pie Man from Porcupine Peak. For my granddaughters the yarns are about Dora the Explorer and the Bubble Guppies. While the characters differ, the plot remains the same. It is the plot of every good story.
There is a protagonist, the lovely heroine. There is an antagonist, the dastardly villain. There is something the heroine wants that the villain is determined to stop. The story builds to a dread/hope axis. The girls hope the dreams of the heroine come true and dread they might not. The story ends when the girls get what they want, but not in the way they expect it. The heroine wins, but there is always some little surprise. The heroine could become the queen, but she gives it all up to serve the poor. Something like that.
I am always surprised at how quickly these stories unfold in my mind. I sometimes finish a story and think, Wow, that was surprisingly good. I think the stories form easily because we were made for story. We cannot sleep without dreaming and we cannot dream except in stories. We were created to adore heroines and despise villains.
My granddaughters already love the stories of the Old Testament. They play with Noah's Ark in the bathtub and imagine baby Moses floating down the river in a basket made of reeds. They linger on pictures of the parting of the Red Sea and Joseph's lovely coat of colors.
There are rules and regulations in Scripture, but it is not the law that lights the imagination and stirs the soul. We do not quote the Ten Commandments at the Christmas pageant, nor do we sing about Paul's Epistles on Easter morning. It is the grand epic that gives meaning to our lives. It is the story of good triumphing over evil once and for all. It is reading the back of the book and celebrating with assurance the glorious outcome. Love does win.

Leave a Response