Warehouse Transformed into Athletic Complex
By Jennifer Taylor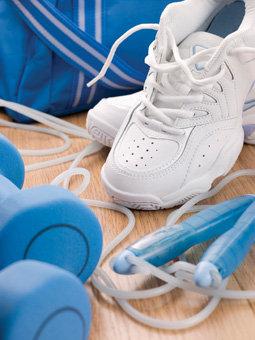 Although the members of New Life Christian Church (Chantilly, VA) could have opted to build a new worship space with comfortable chairs and cutting-edge technology, in 2009 they voted to buy a former beer distribution warehouse and transform it into a space for the community.
The "nZone" is New Life's answer to area requests for a place where children and adults can play sports and have fun. The new space, which opened in November, features 83,000 square feet of indoor turf fields for soccer and flag football, lacrosse, basketball and volleyball courts, and a fitness center and café. The nZone is open every day from 6 a.m. to 10 p.m.
In a Connections Newspapers article, director of operations Travis Huff says the facility offers options for pro athlete training as well as neighborhood pickup games.
"Guys in the NFL Combine come here," he says. "They do speed, agility, and strength training to prepare for their qualification trials for the NFL draft." Former Washington Redskins defensive back Darrell Green often works out at the nZone with his son.
The center also offers a variety of options including soccer, baseball, and dance to promote fitness and help kids develop motor skills. Mommy Boot Camp is designed for moms to exercise with their children, and The Drop Zone provides personal care for children ages 3 to 5 while parents use the gym.
New Life uses the building for services each Sunday morning, and a large multipurpose room is available for seminars, meetings, and parties. The church's student ministry also meets at the nZone.
"You'll find everything you'd expect at a recreation and sports facility—but you'll also find tutoring sessions for students, support for struggling marriages, and a safe place for youth to hang out after school," says lead pastor Brett Andrews in the news article. "Most of the people who use this place don't come to New Life, but we want everybody to feel welcome here."
—Jennifer Taylor

Leave a Response