Does Anybody Really Care?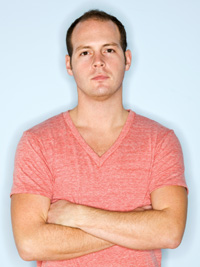 By Paul S. Williams
This past winter one of our contributing editors told of a Baby Boomer who proudly said he had not read Christian Standard in decades. He was not interested in it when he was a young man, and he wasn't much interested now, no matter how it might have changed.
I have contemporaries who feel the same way. One friend from Bible college did not even know I worked for the magazine. I told him I had been here nine years. He replied, "Guess I haven't read it in a while."
I am sorry to say that many Baby Boomers abandoned Christian Standard long ago, and no change in format, frequency, or content is likely to bring them back. I do not like their judgment, but I accept it. From my observation, it appears the children of Baby Boomers are not reading Christian Standard either. Furthermore, they do not even know it exists. Have we simply done a poor job marketing our magazine, or is something else afoot?
Last year I facilitated a meeting of young leaders from throughout the United States. As we talked about Christian churches and churches of Christ, it was clear that all were aware of the Restoration Movement. In fact, most had come from one of its churches. Almost to a person, however, they did not value the history of the movement.
While these leaders were disinterested in the history of our churches, they were happy to be a part of our "tribe." They were willing to acknowledge that most everybody needs a tribe, and ours is as healthy as any. In fact, they admitted it is probably healthier than most. I took their words as a generally positive sign.
Last year, I asked our Orchard Group ministers what they read, and all agreed they do not read ink on paper. They read electronically—and usually in small chunks, articles that are about 400 words long or so. How do we hold together a movement that has always been held together by words, mostly printed on paper, when people are no longer reading ink on paper?
These young leaders suggest it will be held together through relationships. I hope they are right. The question then becomes, "How do we leverage relationships to continue the plea for unity that brought this movement into being? How do we fan the flames of ongoing reformation so that Christ's church becomes a better reflection of the incarnate God?"
I do not have an answer to these questions. I was kind of hoping you might. So, please, share your thoughts with us. We would love to hear from you. Who knows, the health of a movement may hang in the balance.

16 Comments
Leave a Response