Together and Thriving
By Paul S. Williams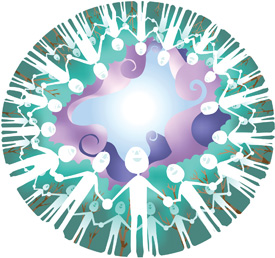 It was a warm January in Gatlinburg, Tennessee, and the Christian Camp Leaders Conference had the run of the DoubleTree. The 200 of us were pretty much the only guests in the resort hotel. I had come to speak. The other attendees had come to enjoy being together during the "slow" season of Christian camping. I was favorably impressed by their warm and inviting conference. It made me want to work at a camp just so I could go again.
The conference board is comprised of a number of capable and humble leaders from more than a dozen Christian church camps. Lance Powers, from Round Lake Christian Assembly in Ohio, was the chairman of the 2012 conference. Main speaker aside, he and the conference board planned a great program. As might be expected, it was incredibly efficient and effective, just like the camps they run. I had the privilege of meeting with the board members for a brief time, and they struck me as a rare breed of leaders, those with the paradoxical strengths of great confidence coupled with great humility.
The conference included managers, program directors, maintenance workers, and cooks from about 50 Christian church camps. They met to compare best practices, encourage one another, and draw closer to Jesus. Many have been in their jobs for 20 or 30 or more years. John and Sybil Love have been at Lake James Christian Assembly in Indiana for 34 years. This year's conference honored Randy and Nancy Pim, currently with Camp Allendale in Indiana. They have been leading camps for more than a quarter of a century. Most of those at the conference see their work as a calling. They are happy to be called, "lifers."
On my way home I pondered the strength of such a gathering. It seems there aren't many Christian church-specific events that are as strong as the Christian Camp Leaders Conference. We do not value time together as much as we once did. Larger churches are mini-denominations unto themselves, and new churches tend to favor cross-
denominational events. Our camps, on the other hand, still represent what is wonderful about the Christian churches and churches of Christ.
Several churches form a camp. Camps unite to form an annual conference. The annual conference encourages stronger and better camps. Everyone benefits. It is that kind of cooperation that has been a hallmark of Christian church strength. These camp leaders are well aware of their need for each other and grateful for the strong bonds that unite.
I do not fear for the future of our Restoration Movement camps. They are in good hands. I hope and pray the churches supporting them remain equally strong.

1 Comment
Leave a Response