Rather Die than Change?
By Paul S. Williams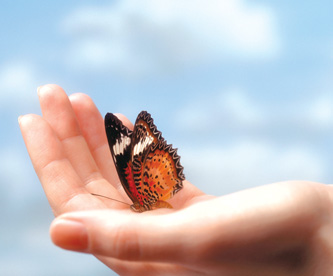 I once said to an older Christian, "You do not really believe the truth will set you free, do you?" The gentleman was honest enough to admit that he did not, in fact, always believe the truth would set him free.
Pop psychologist Dr. Phil is fond of saying, "Well, you can be right, or you can be happy!" While his words are too simplistic, I tend to agree with Dr. Phil. Why do we cling so tightly to our perspective on things?
I have come to the painful conclusion that most humans would sooner die than change or admit they are mistaken. I have long observed that most of the evil done in the world is committed by people convinced they are absolutely right. All those suicide bombers truly believe their behavior is righteous.
The need to be right is usually a power play. When I was in the sixth grade I was a member of the School Boy Patrol. In my best Barney Fife imitation, I would go to a recalcitrant student's teacher and inform her of the student's misdeeds. When the teacher reprimanded the student, I felt righteous and powerful. When the teacher chose not to punish the student, I walked away humiliated, her exhibition of grace a sword in my self-righteous side. Grace often humiliates the ego.
Whether a sixth-grade patrol boy or a corporate leader, the sequence is the same. First comes the desire for power, followed by the will to take control. Once you have power, you come to believe you are always right. Then you force your "truth" on others and receive the payoff, "See, I am indeed powerful."
Grace, mercy, and forgiveness thwart the power-demanding ego. Genuine openness is an even bigger threat to power. We Christians always say we are open to changing our minds. Yet when someone challenges our position, we respond with a dismissive, "I'll pray about that." But after praying, how often do we change our minds? Prayer always seems to confirm what we already believe. Amazing.
Genuine openness demands honest self-examination coupled with a willingness to listen carefully, without defensiveness or retribution. It is always hard work. It's much like watching grace given to those who do not deserve it: genuine openness demands giving up the need to be right. It is being open to the truth, even if it is coming from halfway around the world instead of from your back pocket, where you thought you had safely stashed it.
It takes courage to believe that truth will set you free, and to admit you may not already be in full possession of it. It takes faith to live with an open hand, always willing to pursue truth wherever you may find it.

8 Comments
Leave a Response