A Procession of Deacons and Four-Count Time
By Paul S. Williams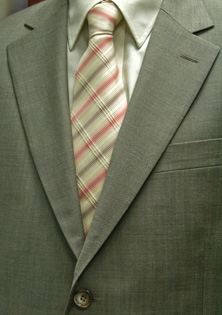 I spend most of my time in new churches and megachurches. But not long ago, it was my privilege to preach at a church of about 300 in the middle of the Bible Belt. It was wonderful.
During the Communion hymn the deacons, in their coats and ties, filed in formation to the front pew. An elder presented a fine meditation, and then returned for an offering prayer. There was an invitation hymn following my message, and a woman came forward to confess her faith in Jesus. She was baptized that morning. After the baptism, the associate minister directed (yes, actually directed) the congregation to sing in four-count time a verse of "Now I Belong to Jesus." I expected to walk outside and see a Plymouth Valiant or Ford Pinto driving down the road.
This was not a declining church with a sad future. On the contrary, attendance and offerings have grown significantly over the past two years.
It was not a congregation of older adults. The nursery was full and the children's classrooms were buzzing.
It was not an ethnically homogenous church. There were people of color and lots of different accents.
It was not a rigid church resistant to change. The congregation has changed significantly to reflect the community of which it is a part.
This was simply a church that figured if something isn't broken, why fix it. The church did not seem to have one ounce of self-consciousness that, with the exception of some music, its worship service hasn't changed much in 50 years.
I understand why many churches radically change music and worship styles. They want to reach more people with the good news of the gospel. I applaud that. Still, it was refreshing to see a church growing because it learned to love better, not because it developed a more contemporary worship service or refreshed the facade of the sanctuary.
The church has always been and always will be in a state of change. And people have grumbled about change since the beginning of time. But in the midst of the inevitable ebb and flow, it was delightful to visit a church that has found a way to preserve the past without sacrificing the gospel.

2 Comments
Leave a Response