Preaching, Prevailing, and Seeking
By LeRoy Lawson
The Collected Sermons of Fred B. Craddock
Fred B. Craddock
Louisville: Westminster John Knox, 2011
When You Come Home: The True Love Story of a Soldier's Heroism and His Wife's Sacrifice
Nancy Cavin Pitts
Kingsport: Christian Devotions Ministry, 2011
The Celtic Way of Evangelism: How Christianity Can Reach the West . . . AGAIN (10th Anniversary Edition)
George C. Hunter III
Nashville: Abingdon Press, 2010
I've known of Fred Craddock almost as long as I've been preaching, but I've never met him. When I was a guest preacher at the Christian Church in Newport, Tennessee, his ghost filled the church. He wasn't dead, but his spirit lived where he had ministered so many years before. The people there reminisced lovingly of his wit, his great sermons, his pastor's heart.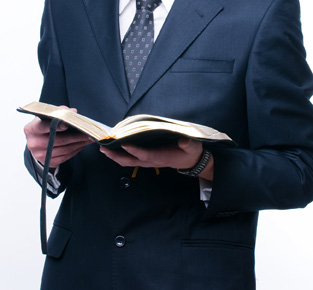 I loved his height. Shorter than I am, even. One of my favorite stories about him concerns baptism. I've repeated it so often it has to be true. As I heard it, he explained he had to give up pastoral ministry in favor of seminary teaching because of the baptism question. He had some issues with sprinkling but was too short to immerse.
You have to admire a guy like that.
When his books on preaching were published, I declared they should be compulsory reading for every preacher, so good were (are) they. No title better describes the preacher's calling than As One Without Authority.
A friend of mine recently named Dr. Craddock the greatest preacher associated with the Restoration Movement in the last half century. It's hard to measure these things, of course, but he very well might be right.
I intended to read just one of the book's 52 sermons each day as a kind of devotional starter. They're not long. I couldn't make my plan work, though. They were so compelling I just kept on reading.
He is unique among preachers. As Barbara Brown Taylor says in her foreword, Craddock "trusts emotion and intuition to light the way into a text as much as he trusts education and intelligence . . . this preacher does not map his sermons with a ruler but with a heart." The result is a treasure trove of stories begging to be told again. I intend to tell them.
Here is his take on what we are doing when we preach: "Preaching is conversation but it is serious conversation; two persons (or a preacher and congregation) with enough in common to be able to communicate, with enough difference to need to communicate, and each with an open willingness to be influenced by the other."
Yes.
Faith-Based Resilience
I confess that Nancy Cavin Pitts's When You Come Home is not ordinarily my kind of book. Love stories are for . . . well, you know. But two tugs pulled me into this one. The first was personal. The author's grandparents-in-law, Lester and Martha Goodner, were members of the church I served in Indianapolis in the 1970s. I remember them fondly as quiet, steady, good people—the kind we call "salt of the earth." They were proud of daughter Gail Pitts, who has written for The Lookout and Christian Standard, and of her minister husband, Harry. Rightly so. The impact of good people can often be traced through the generations. So it is with this family.
The second draw is my fascination with the heroes and survivors of the Great Depression and World War II, the people of Tom Brokaw's The Greatest Generation. Ms. Pitts quotes Brokaw's tribute to her mother, the book's heroine: "Daphne Cavin's poignant story of love, loss and sacrifice was one of the most memorable I encountered in writing The Greatest Generation. Her daughter now completes the story with this very heartfelt book."
When You Come Home is the memoir of Daphne and of Raymond, her true love, a dashing young man aspiring—until World War II decreed otherwise—to become a minister. It's about heroism in time of peril, not so much of military bravery but the courage of the distaff side, what it was (and is) like to be the loved one left at home to wait, to worry, to pray, to hope, and ultimately to recoil from the finality of war's cruelest blow, the unalterable fact that such a love must now be spoken of in the past tense.
It's also a tale told by a believer who is left behind to wrestle with the meaning of faith, the felt absence of God, the puzzle of unanswered prayer and unrealized hopes. Yet it is, at the end of the book and through the rest of her life, the testimony of faith that overcomes doubt, of gratitude for what is rather than anger over what can't be; in other words, of Daphne Kelley Cavin's faith-based resilience. She did recover, after all. Though this is not part of the story told here, Daphne loved again and because of it, her daughter Nancy could write this tribute.
Accepted by Love
George Hunter's The Celtic Way of Evangelism is yet another reminder (there are so many of them!) that the urge to restore New Testament Christianity is not confined to the Stone-Campbell Movement. When I was a young minister, the church growth movement was under way, encouraging churches to pay attention to how people actually live and then construct viaducts (Donald McGavran, in his 1954 book of the same name, called them "bridges of God") to help people to get from where they are to where God was calling them. This particular movement was born in, but quickly outgrew, the confines of the Restoration Movement.
"Church growth" as an evangelistic strategy is considered passé now, but the desire that birthed it remains strong. Each generation must renew, restore, revolutionize (choose your favored verb) the church all over again, finding methods for doing so in efforts as diverse as the movements variously named "emerging church," "spiritual renewal," "externally focused," and "charismatic" to name some more prominent ones—and Celtic evangelism.
Hunter takes us back to the fifth century and St. Patrick, who vitalized Christianity in Ireland and from there launched a remarkable missionary outreach to England and beyond. Patrick stressed the importance of the Christian community, helping people to come to Christ and stay with him in groups of their own kind. Unlike the Roman wing of the church, Celtic Christianity was essentially a lay movement of people first accepted by love rather than to be first defined and accepted on the basis of their belief.
Hunter stresses that "spiritual formation, by itself and no matter how well done, will not sufficiently renew the church for its main business," because "spiritual formation is not our ultimate goal; it is a means to achieving Christianity's main business." We are blessed, he insists, to bless others "within and beyond the Church."
It was a happy surprise to read here of our own Southland Christian Church in Lexington, Kentucky. Hunter offers this church as an example of latter-day Celtic evangelism, especially in its determination to be a place where people find community.
In this region of the city, if you attend a concert or a play; if your teenager attends a private high school or is in a youth group; if you give blood or vote for a jailer or a president; if you play softball or your child is a Boy Scout or Girl Scout or plays soccer; if you do aerobics or attend a support group or study conversational Spanish; if you need an appliance or a piece of furniture or some vegetables—you probably come to Southland Christian Church.
Hunter notes that the two most prominent Celtic approaches to evangelization were through monastic communities that welcomed in seekers and guests, and teams from the monastic community going out to visit settlements for weeks or months to establish beachheads for conversion.
Though there are many differences between the Middle Ages and today, the Celtic principles can be—and as seen in the case of Southland Christian, are being—applied in new, relevant ways.
LeRoy Lawson is international consultant with Christian Missionary Fellowship International and professor of Christian ministries at Emmanuel Christian Seminary in Johnson City, Tennessee. He also serves as a Christian Standard contributing editor and member of Standard Publishing's Publishing Committee. His column appears at least monthly.

1 Comment
Leave a Response