Resentments by the Wayside
By Paul S. Williams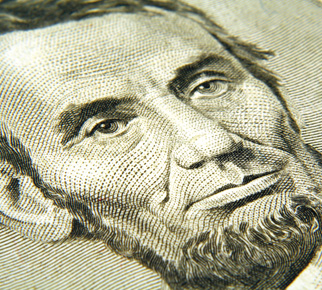 Friedrich Nietzsche said what he resented most about Christians was, ironically, their resentment. His experience was that Christians resented the sacrifices demanded of them, resented those who did not seem to appreciate their sacrifices, and resented that non-Christians did not have to make them.
The existence of passive-aggressive behavior among Christians is a given. Most of us have not been taught how to disagree, express displeasure, or stand up for ourselves. We believe it is Christlike to be a doormat, but then we resent being stepped on.
Even a cursory reading of the New Testament would cause one to wonder where this brand of Christianity originated. Maybe it was a misunderstanding of what it means to turn the other cheek. Jesus certainly did not have any trouble turning over tables or confronting the religiously powerful. James and John were the "sons of thunder." Peter was so quick to speak at the transfiguration that God actually had to tell him to be quiet and listen. There were no doormats among the disciples.
Henri Nouwen noted that the greatest spiritual leaders paradoxically have equal parts confidence and humility. I have observed that to be true. There is a difference between ego strength and ego need. A needy ego wields power like a birthright. Even when serving others, there is something amiss. They serve to seek superiority, not to meet needs. You can see it in their faces at the soup kitchen. They want you to notice them.
A strong ego, on the other hand, knows how to match confidence with humility, and power with service. Think Mother Teresa or Abraham Lincoln. For that matter, think Bob Russell or Ben Merold, Ben Cachiaras or Jon Weece, Matt Proctor or David Faust.
I know plenty of resentful Christians. Come to think of it, on occasion I have been one. Resentment flows from seeing God as an angry father, Christ as a hard taskmaster, and the Holy Spirit as a disappointed guardian. It is born of the belief our reward is in Heaven and not here on earth. Earth is where we get what we deserve—judgment and pain.
In reality, our reward begins on earth with our baptism and welcome into the church. It finds expression here and now, in the knowledge we are unconditionally loved. Resting in that love we can find our voice of confidence and heart of humility. Resting in that love we can leave our resentments by the wayside.

Leave a Response