The Biggest Factor Is Chance?
By Paul S. Williams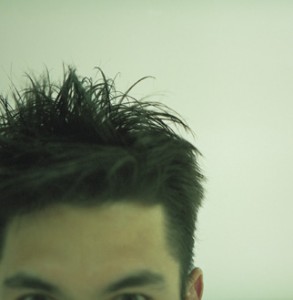 Scott Kennedy is a successful artist. Through the company he started, Solstice Arts (solsticearts.com), Scott is able to devote all of his time to his calling. Scott and I were having breakfast a few weeks ago, musing over how good life has been for both of us. We experienced a lot of success at a young age. At the time we thought it only natural to receive all that wonderful attention. Later we came to realize just how fortunate we had been.
In a recent interview in Psychology Today, novelist Chuck Klosterman said, "The biggest factor in anyone's success is chance." He noted that one year he was a quirky writer from North Dakota and the next he was a famous novelist, though he was still the same quirky writer from North Dakota. He hadn't changed. It was the world around him that had changed. It had taken notice of him. Klosterman said it would have been just as easy for the world to have taken notice of some other writer and left him in obscurity. His perspective keeps him grounded.
I thought of my own life. The family from which I came, my early years with Christ In Youth, my national travel—all contributed to the opportunities I had. Yet I know a plethora of others who are smarter, harder working, and more talented than I am. So, why have so many good things come my way? I agree with Klosterman. A lot of it is luck.
Some believe all the twists and turns of our lives are orchestrated by God. In Scripture, I see a God who gives me more freedom than that. He may know every hair on my head, but he does not intervene to teach me how to comb it. Most of the time he just lets the story unfold like a good novel. Maybe he does give me a nudge in a particular direction every now and again, though I have no idea exactly how or when God chooses to intervene in my life.
The early success Scott and I experienced was important. It enabled us to believe in ourselves enough to store up confidence for the difficult times to come. Had it not been for those early successes, we both would have had a hard time during middle age, when life caught up with us.
Scott's favorite works can be found at scottkennedyfineart.com. In the paintings you can see his confidence and his humility, the paradoxical traits common to those who have known both success and struggle.
Scott and I are both grateful for the blessings we have received. For even if we were "just lucky," we do know to whom we should ultimately give thanks.
And so it goes.

Leave a Response