Their Questions, Your Answers with These Two New Titles
By Mark A. Taylor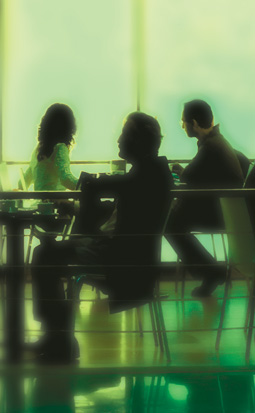 Questions are good. We can welcome questions when they come from a person with honest doubt. Most people we'll meet with questions about our faith are not at peace with their uncertainty. They want answers. They want time to ponder our conclusions and the reasons we believe.
But sometimes Christians are threatened when confronted by questions from folks who don't believe in God, can't accept the Bible, or consider Jesus as nothing more than a great teacher. Sometimes Christians take the questions as a personal attack. Sometimes we react with anger or derision because we don't have good answers for the questions posed by the doubter.
David Faust has written a book to help us. Honest Questions, Honest Answers respects expressions of doubt that must be spoken on the road to real faith. And he gives believers down-to-earth, easy-to-understand answers for their non-Christian friends. We needn't fear their questions—or our own. We can cope with them, helped by this highly readable book introduced at our website this week.
Reviewers are enthusiastic:
Bob Walters, an Indianapolis newspaper columnist, said the book "presents apologetics without apologies, argues for Christ without being argumentative, and gives compelling reasons for faith in a world compelled to strangle faith with reason."
Jack Cottrell, Cincinnati Christian University theology professor, said, "The questions are relevant, the answers are biblical, the applications are practical. David Faust . . . writes not only from a solid academic background (an MA in apologetics) but also from many years of practical experience in dealing with doubters and seekers."
Dave Stone, senior pastor at Louisville's Southeast Christian Church, said Faust's "deep concern for the lost—with practical application to reach them—is so evident."
Read our free excerpt and decide for yourself. Today's questions about Christian faith are spoken more often and with more volume than ever before in our lifetimes. This book helps us welcome the questions—and answer them.
Speaking of questions, here's one visitors to your congregation may ask: "What kind of church is this?" Christian Standard has provided answers with an 8-page brochure that has been printed and reprinted in more than one version, hundreds of thousands of copies in all.
Now we have introduced a new version. You can order copies for your church's visitors or new member packets. Order yours (item number 021326612) for only $30 per 100 copies at StandardPub.com or by calling us at 1-800-543-1353.

Leave a Response