Cincinnati Church Starts Free Medical Clinic
By Jennifer Taylor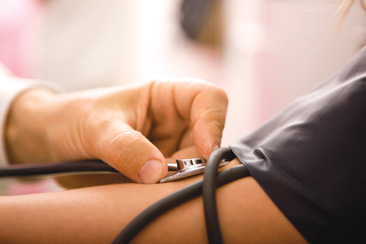 When physician Doug Collins returned to the United States after several years as a missionary in Cambodia, he wanted to open a free medical clinic similar to the one he led overseas. LifeSpring Christian Church (Cincinnati, OH), which supported Dr. Collins and his family as missionaries, worked with him to open the new clinic this past July.
Potential patients must be 19 to 64 years old, have no health insurance, and have a yearly income no greater than 200 percent of the Federal Poverty Level ($22,000 for an individual or $44,000 for a family of four).
"The clinic will be open Thursday evenings, and we'll see 10 to 20 patients, depending on available staffing," says Paige Sims, a LifeSpring member and volunteer coordinator of the clinic. The team will not offer emergency treatments or long-term management of chronic health problems, but will diagnose and treat acute medical problems, perform basic lab tests and health screenings, share information on other local medical agencies, and offer prayer to every patient.
"We plan to keep the clinic open for a year and monitor the number of patients," Sims says. "We may change locations after the first year, but we want to stay open to what the community needs and where God takes us."
________________
Jennifer Johnson, one of Christian Standard's contributing editors, lives in Levittown, Pennsylvania.

Leave a Response