By Diane Stortz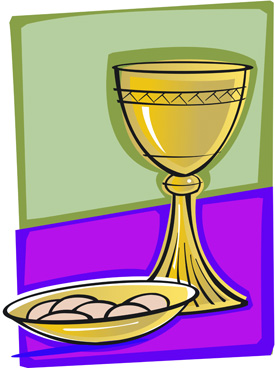 Planning Christmas get-togethers, especially family celebrations, can be challenging. Everyone"s busy. Some family and friends live far away. Some don"t get along. So if we invite Aunt Suzy, perhaps we shouldn"t invite Cousin Mabel this year. . . .
It wasn"t like that the first Christmas. Everyone was invited. God saw to that.
Mary and Joseph arrived in Bethlehem with other travelers coming to be counted in the Roman census. The temporary shelter set up for these travelers was full. Mary and Joseph lodged for the night in a stable, maybe near the shelter or at the home of one of Joseph"s relatives. Either way, they were among ordinary folk, everyday people.
Shepherds heard the news from angels and came to see the baby. Dirty, smelling like sheep, considered "unclean" and unable to go into the synagogue, shepherds were scorned, the outcasts of their day.
Magi of the East saw a star and knew that Jesus had been born. A prophecy in the book of Numbers might have made its way east when the Jews were exiled in Babylon hundreds of years before: "I see him, but not here and now. I perceive him, but far in the distant future. A star will rise from Jacob; a scepter will emerge from Israel" (Numbers 24:17*). However they learned about Jesus, the magi were men of wealth, judging by the gold, frankincense, and myrrh they brought to Jesus.
Evil King Herod and the proud religious rulers heard about Jesus" birth when the magi arrived in Jerusalem. They consulted the Scriptures, but they rejected the opportunity to greet and worship God"s Son.
Ordinary people, outcasts, the wealthy, the powerful""all were invited to worship Jesus""because God planned it that way.
It is the same when believers gather for Communion. Everyone is invited""ordinary people, outcasts, the wealthy, the powerful. Our Father planned it this way. There is no rank around the table. Communion must be observed in a manner that honors the body of our Lord""his physical body, broken for us, and his body the church, formed of believers "from every tribe and language and people and nation" (Revelation 5:9).
The only credentials anyone needs around the Communion table are faith in Jesus and the willingness to examine ourselves and our relationships with one another (1 Corinthians 11:29). How we view one another matters to God, because he"s invited everyone.
________
 *All Scripture verses are from the New Living Translation.
 ________________
Diane Stortz is a freelance editor and the author of the best-selling Bible storybook The Sweetest Story Bible (Zonderkidz). She blogs about the Bible at www.abibleplace.blogspot.com.