College News

Print This Post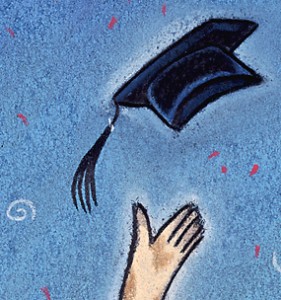 Johnson University, in partnership with the Center for Global Studies, celebrated the graduation of its first PhD students on April 30. The doctoral program in Leadership Studies was first proposed in 2008, when the presidents of eight Christian colleges and universities across the nation discussed the need for doctoral level education in the area of leadership. Johnson University took the lead, collaboratively designing a PhD in Leadership Studies program, which launched in 2012. The PhD in Leadership Studies program focuses on four dimensions of leadership: individual and personal systems, organizational systems, global systems, and research. The curriculum is designed to develop scholarship and professional competencies while encouraging self-reflection and a deepened commitment to serve others. The program is conducted entirely online, bringing together students from across the globe to share a variety of perspectives and experiences. Dr. Alicia Crumpton serves as director of the doctoral program.
Milligan College in Tennessee will conduct its 14th Youth in Ministry Student Leadership Conference July 24–30 to prepare high school students to be servant leaders in their schools, communities, and future careers. The roster of speakers include Dr. Curtis Booher, associate professor of Christian ministries at Milligan and associate pastor at Crossroads Christian Church, Gray, TN; Laura Buffington, creative director and spiritual formation pastor, SouthBrook Christian Church, Miamisburg, OH; Dori Gorman, cofounder and copastor, New Story Church, Chicago, IL; Bob Robinson, senior minister, Avoca Christian Church, Bristol, TN; and David Robinson, senior minister, Community Christian Church, Nottingham, MD. In addition, returning students will participate in "Leadership 201" with Tim Burchfield, manager of Chick-fil-A in Johnson City. Register at www.youthinministry.org. Deadline is June 3.
Lincoln (IL) Christian University (LCU) has received notification from the Higher Learning Commission (HLC) of its successful reaffirmation of accreditation until 2025-26. The 10-year accreditation is the maximum possible. LCU was first accredited by HLC in 1991. HLC is an independent corporation and one of six regional institutional accreditors in the United States. It accredits degree-granting post-secondary educational institutions in 19 states that comprise the North Central region.
E-mail college news to christianstandard@christianstandardmedia.com.