Digital Subscriptions
Now You Can Read Christian Standard on Your Smartphone or Tablet!
Have you downloaded the new Christian Standard app? It's free for you today.
• Be the first to see Christian Standard's commentary, how-to help, and news, before it appears on the web or the printed magazine.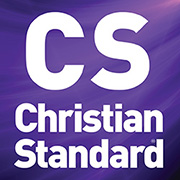 • Enjoy content and graphics that appear only in the print magazine—some of the best material we publish!
• Discover everything you can do with these digital editions—share content, clip and save articles for future reference, dig deep into articles and see related posts and videos.
After you've explored all the possibilities in the free preview issue, subscribe for only $14.99 annually or $9.99 for six months—plus your first month is free!
Download our free app today from any of these three sources. Click on the appropriate logo for more information, and then go to that source to download the free app to your device..