By Darrel Rowland
At 38, Jon Weece, senior pastor of Southland Christian Christ in Lexington, Kentucky, is one of the younger leaders of our megachurches. But listen to him speak his heart with the wisdom of years on why long-term ministries can be so difficult:
I fear what our limited metrics do to many faithful servants in the kingdom. For those servant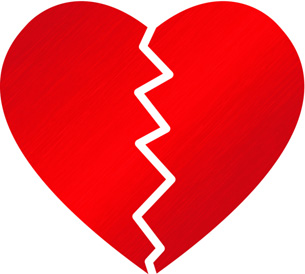 leaders who are experiencing explosive numeric growth in the ministries they"ve been entrusted with, I fear a loss of humility may visit their hearts. For those servant leaders who are not experiencing explosive numeric growth in the ministries they"ve been entrusted with, I fear a loss of confidence may visit their hearts.
Both outcomes are resourced by the enemy and threaten the vitality of the gospel and the mission of the church. All leaders are followers first. And all followers lead with a basin of water in one hand and a towel in the other. And there"s no way to wash thousands of feet at the same time. Only God can bring the increase. Only God can multiply the efforts of one surrendered follower entrusted with leadership.
Fatigue and discouragement are pressing issues among leaders I interact with. And I think that is what lies beneath the surface of so many "older" leaders settling for security in their later years. And to make matters worse, the enemy has created so much resentment among the different generations (primarily/sadly over methodology). But in order for there to be long-term effectiveness in ministry, we need a unified multigenerational approach. We need the vigor and passion of the next generation coupled with the wisdom and patience of the experienced generation in order to reclaim lost spiritual territory. And that is not happening in the current leadership landscape as often as I would like to see.
For as much research and writing that has been done in an attempt to help all generations understand one another, it hasn"t been as helpful pragmatically as we would like it to be. Love and humility are the answers. "Love never fails." Ever. One day I"ll talk to youth ministers who are so frustrated with senior pastors, and the next day I"ll talk to senior pastors who are so fed up with youth ministers (worship leaders too!), and what"s lacking in the conversation is love.
So many men and women jumped feet first into ministry for the right reasons, but they"ve had to spend the majority of their lives fighting battles they never thought they would have to fight. Countless hours of sleep lost because of a power struggle within the eldership or a prominent family threatening to leave the church, or the youth minister is more popular. And those examples are just the beginning.
And when they took a stand for the right thing, what happened? They got fired. They had to uproot their family. They had to take a ministry in another dead-end church because they had to provide. It"s a vicious cycle and a very common cycle. And when it comes time to take a break, to retire, there"s nothing to show for it, other than a bunch of bruises and scars and resentment.
My heart aches for the church leaders who are dying on the vine because they"re afraid to admit their struggles to a brother in Christ for fear of it being seen as weakness. Pornography, workaholism, and debt are killing marriages and ministries at a pandemic rate! I don"t have easy answers to all of it. I just know we"re not carrying each other"s burdens enough.