Endless Summer
By Rick Chromey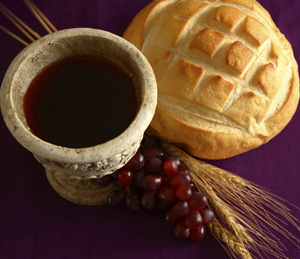 Few seasons, other than Christmas, have more songs dedicated to them than summer. The soundtrack of our youth is loaded with countless odes to those lazy, hazy, crazy days of summer in the city. Even when the summertime blues proved cruel, most boys of summer still favored hot fun in the summertime. After all, who doesn't enjoy a summer breeze to make you feel fine?
Perhaps the reason summer captures our imagination and inspires our soul is we'd love for it to be, as the Beach Boys' album suggested, "endless." Summer reminds us of childhood and a time when we'd swim, fish, sell lemonade, play baseball, eat ice cream, and watch the stars. Our summers were times of recreation and reunion. From Memorial Day to Labor Day we were free. No school. No worries. No limits. In summer's middle, almost by divine design, is a holiday dedicated to loud, bright explosions (the perfect celebration for preteen pyromaniacs).
Yes, everyone loves summer.
Similarly, the kingdom of God is like an eternal summer: perfect days of sunshine and songs, celebration and commemoration. Perhaps that's why, in this moment when we pause to reflect upon Christ's death, to remember in the cup how the blood covers our sin and in the bread Christ's body of resurrection, we can do so with a summer song in our soul. After all, we commune in a centuries-long tradition of remembrance, a historical tether to the first-century church.
Therefore, in this brief moment, it is our spiritual opportunity for recreation and reunion: to "re-create" the sacred moment when Jesus lamented loudly, "It is finished," and to reunite with believers in a "come union" of faith. This Lord's Supper is an opportunity for us to declare our dependence upon Christ alone and to rest solely within the Holy Spirit's works of fire.
We're now a couple of weeks into June, and summer is certainly here, even if the official start is still several days away. In the coming weeks we'll take family vacations, hold class reunions, and enjoy our community's seasonal celebrations. Therefore, let us make a solemn pledge to open the windows of mission, fire up the barbecue of faith, and allow the Son to shine long into the "summer side of life."
For when we do, we'll discover in God's kingdom that summer truly is "endless."
________________
Rick Chromey is a pastor and professor living in Eagle, Idaho; www.rickchromey.com.

Leave a Response