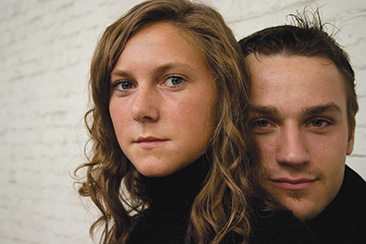 By Carla Williams
They were so vulnerable and wounded, barely able to look me in the eye. They"d gone into missions directly after college, bright with hope and the thrill of obedience. With sincere love and determination, they"d adopted an unreached people group. Thousands of dollars had been sacrificed for their language study and living expenses. And here they were, three years later, looking so lost and alone, feeling all the weight of their supposed failure.
When many missionaries come off the field, churches and families don"t know what to say and the missionaries themselves don"t know how to move forward.
Those interviewed for this article represent a range of situations""decades of service and brief experiences, successful ministries and fruitless ventures, expulsion, burnout, family health issues, and redefined purposes. Despite their different circumstances, their responses were strikingly similar.
There is a growing supply of research about why missionaries leave their fields and how to prevent undesirable attrition, but there isn"t much about how churches and individuals can help the missionary family standing right in front of them. Here is a start.
Why Missionaries Leave
"¢ Forced exit""Many missionaries find themselves back in the States for reasons completely outside their control. Closed countries do not hesitate to deport missionaries with little or no notice. Sometimes a crisis in the family gives them no other option. The missionaries didn"t choose to return, and if they could choose, they"d still be on the field. Most of these missionaries have had no time to process the sudden change in their lives, and their grief is often intense.
"¢ Healthy transition""There are good, healthy reasons why workers return from the field. Maybe they have successfully handed the ministry over to local believers and no longer need to be there. Maybe they recognize serious red flags in their family life and are wise enough to return before there"s an emergency. Maybe they realize they are ineffective in their role, and rather than stubbornly persisting in unfruitful ministry, they come back to the States to evaluate and pursue a better fit. Maybe they simply know God is closing that chapter. For these people, even though they believe it was the right decision to come back, they are still grieving the life they left behind.
"¢ Potentially avoidable reasons""Situations like team conflict, moral failure, loss of vision or passion, and others may seem as if they could have been dealt with before the problem led to attrition. In these situations, it"s easy to make assumptions about what should have happened, but none of that can be changed once the family has returned.
One missionary said, "We tried to change the factors and could not." The missionary eventually realized, "I had arrived at the point that I cared more about being a missionary than I cared about my family. Ministering at the expense of your family isn"t really what God had in mind." That family wisely chose to change the circumstances before they suffered more serious consequences.
These families usually experience grief from the loss of their field, but also from the baggage they carry about the cause. They need the freedom to learn from their experiences without the added guilt and condemnation of those around them.
How They Are Feeling
"¢ Loss and confusion""For most of the missionaries who return to the States, their loss is great""but difficult to explain. First, there are people they"ve left behind. There are teammates who have filled the roles of family, support systems, coaches, partners, teachers, friends, coworkers, and everything in between. The people they saw and lived life with every day are suddenly gone from their lives. They"ve lost local friends, language tutors, believers, disciples, shopkeepers, house helpers, guides, and translators. Basically, they lose their entire community when they get on that airplane.
They also lose the people group they love and desperately want to see transformed by the love and salvation of Christ. They no longer have access to the very people they wanted to reach.
Then, when they come back to the States, they lose their sense of normalcy. Most of them have learned how to live daily life in their host culture. They understand those rules of transportation, the social and political climates and conversations, and the expectations of casual interaction. They learned how to shop and cook and communicate and entertain in those cultures.
So when they come back to the States, they"re a little lost. They don"t know the bands or TV shows or political topics in this country. They haven"t kept up with the ever-changing fashions or trends. The people they love have grown and changed, and they themselves aren"t the people they were before they left.
One missionary explained, "You know yourself, but you don"t know yourself here."
There is often a sense of confusion and search for a purpose. After spending so much of their lives and energy in missions, how do they move forward? What was the purpose of their time on the field? What career options fit them now? At the same time, suggestions and advice about what they should do next, if given too soon, can simply add to their confusion and stress.
Many returned missionaries echoed the sentiments of this worker, who confessed, "It was difficult to hear some people suggest ideas right away. We were numb and not in a good state to make big decisions."
Depending on the situation, the returning missionaries could also be feeling a mixture of guilt, disappointment, excitement, exhaustion, uncertainty, relief, purposelessness, and pressure""just to name a few! And they probably will not be able to succinctly explain this to their families, supporting churches, or even themselves. Even if they are sure about their decision to return, it still came with a cost, but because no one else has experienced that cost, it"s difficult to explain.
One missionary observed, "I have to figure out how I can explain this to someone who"s never done this, and they"re just not going to understand the depths of emotion and the highs and lows that come with coming back."
Well-meaning comments like, "I bet you"re glad to be home!" hurt the missionaries much more than they help. In many cases, the missionaries no longer feel at home here, and the transition is harder than they expected. Returned missionaries regularly cite this phrase as being enormously painful to hear and respond to.
"¢ Hope""Being in the States has its benefits. Aside from consistent electricity, orderly lines at stores, and the ability to speak English everywhere they go, a returning missionary experiences comfort in being around those who love them. They cherish the time to share life with their friends and family. They are blessed to experience corporate worship again, and to see the church responding to their family in love and encouragement.
Most returning missionaries feel great chords of hope. They know God is faithful, and they hold on to the promise that he works all things together for his ultimate purposes. They want to continue serving him, and they look forward to seeing how he will use them. Most of them have spent crucial, difficult months praying and seeking his will before they moved back to the States, and so they returned believing their decision honored and glorified him.
How You Can Help
As a church, family, or individual, you can help the returning missionaries you know. Your direct involvement will change based on the relationship you have with the family, but following these basic guidelines will go a long way.
"¢ Pray""Pray for their family to adjust. Pray for the friends, teammates, and people group they left behind. Pray for their decisions and future. Tell them you are praying for these things. Ask to pray with them, and ask them what they see as their greatest needs. The most influential thing you can do for them is stand next to them in prayer.
"¢ Tangible steps""There are a number of physical ways to help the missionary family in their transition back to the States. Your church can encourage and pay for formal debriefing. This will give the family the tools it will need in the next few months and years to properly process, celebrate, and grieve their experiences.
You can also find out what physical things the family needs and provide them. Usually, when workers come back to the States, they lack most of the standard household furniture and supplies they need to create a normal life. You can help with finding a house, moving expenses, and physical labor. Offer to babysit the kids to allow the parents time to talk and plan. You can also provide normal activities like hanging out over dinner or renting a movie to all watch together, without expecting them to feel completely natural or at ease. Don"t be offended if they need to decline for awhile.
"¢ Listen""Ask about their lives in the field, about the everyday things and the defining moments""and then let them talk. Give them a chance to remember, laugh, and cry. Recognize the value of their experiences by letting them share with you""even when you don"t understand.
Don"t give suggestions or try to encourage them until you"ve listened for as long as they need, which is probably going to be longer than you expect. Be a safe place for them by deliberately refusing your impulse to fix the situation.
You can validate their experiences and decisions simply by letting them share those with you. In an interview for ExpatWomen (www.expatwomen.com) in 2007, Ruth Van Reken explained, "Comfort is simply acknowledging the loss, validating its reality, and giving the person space to grieve properly before pushing him or her to move past it."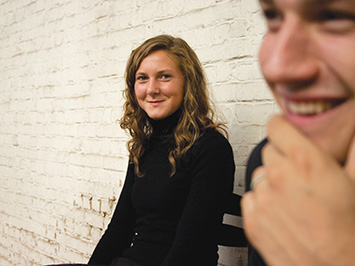 "¢ Withhold judgment""When missionaries come back, it"s important to remember you do not know what God is doing. It"s easy to judge whether they should have stayed, done something differently, or come back a long time ago, but we simply don"t know. The returning missionaries can"t change any of those things now anyway.
Let go of what you think should have happened, and focus on the person or family standing in front of you. Chances are, they already have thought of all those things. They"re probably beating themselves up for all of the things they simply can"t change. They usually already feel like they failed in some major ways, questioning most of the decisions they made along the way. The returning missionaries are hardest on themselves.
Remember that God moves in ways we seldom understand. Remember he redeems the broken situations and the hurting people and he creates something beautiful. He took a team conflict between Paul and Barnabas and created two successful ministries instead of one. He used Joseph"s forced exit from his home to deliver two nations from starvation. After Peter publicly rejected Jesus three times, God made him the founder of the modern church, and when Jesus" father Joseph relocated out of family welfare concerns, he unknowingly fulfilled a prophecy that verified Jesus as God"s Son.
Once we let go of judgment, we find the freedom to love the returned missionary family exactly where they are.
"¢ Moving forward""Returning missionaries need time to transition and readjust, just as they did when they first arrived on the field. They need patience and grace and the freedom to grieve what they"ve left behind. But their experiences won"t disarm them forever. They will reclaim normalcy eventually. God can and will use what they"ve learned and accomplished for his kingdom.
The young couple from the beginning of the article has been back in the States for two years. Recently, they realized, "In the moment of everything happening, it feels like such a heavy burden. We felt guilty we weren"t following through with what we told people we would do. We felt like failures. But in the end, we can appreciate everything we learned and did and can see how much more effective it has made us in the ways we are able to serve now. Coming back to the U.S. wasn"t the end. In a lot of ways, it was just the beginning."
Carla Williams is a creative arts writer for Team Expansion.
The article was originally published in Team Expansion"s tell magazine, 2012.