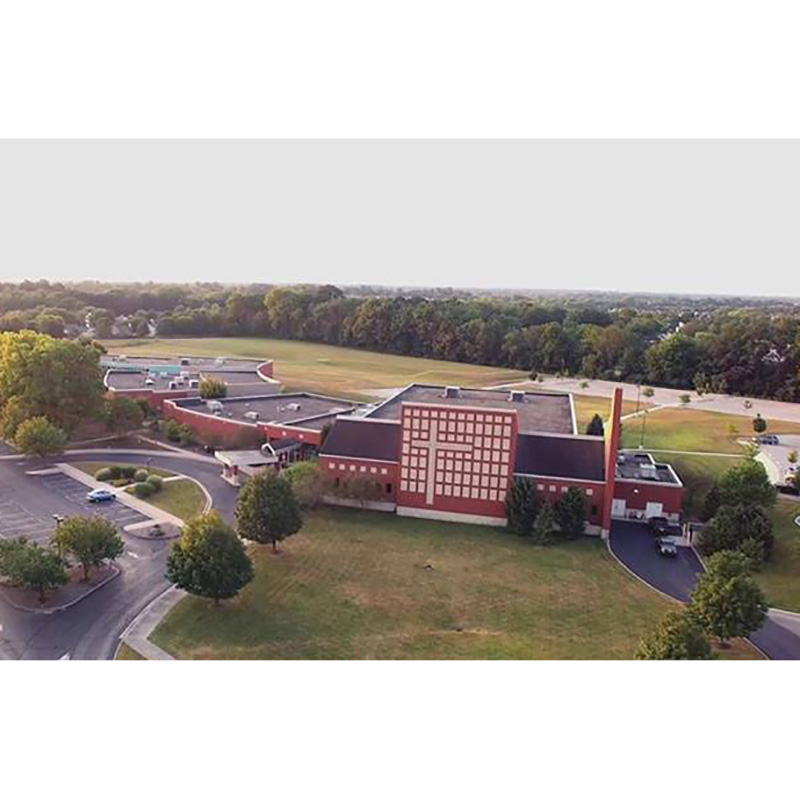 Hazel Dell Christian Church Changing Name to Venture (Plus News Briefs)
Hazel Dell Christian Church, Carmel, Ind., will become Venture Christian Church on Sept. 9.
"God often changes his people's names when he sends them into a new direction," the church noted via a Facebook post.
"The leadership is sensing a new direction for this congregation. A sense that we need to do more for the community that surrounds us and for people afar," the post continued. "With this new endeavor and name, we will be encouraged to take risks outside these big safe walls! . . . Venture: To go forward with courage even at great cost!"
The church is planning VentureFest, a free community block party, for 6 to 8 p.m. Sept. 13.
By the way, Hazel Dell leaders recently opened a time capsule that dates to the church's founding 50 years ago. The church celebrated that anniversary during services this past Sunday.
___
NEWS BRIEFS
Mike McHugh, minister with Fort Madison (Iowa) Christian Church the past 17 years, retired Sunday after serving more than 45 years in ministry. He started in ministry with First Church of Christ in Akron, Iowa, and followed that with preaching ministries at Christian churches in Columbus, Neb.; French Lick, Austin, North Vernon, and New Lisbon (all in Indiana); Villa Grove, Ill.; and then Fort Madison.
___
Cornerstone Christian Church in Shiloh, Ill., is partnering with its local parks and recreation department for "Free Movies in the Park" this summer and fall. The movies are being shown through October in various parks that are operated by O'Fallon Parks and Recreation. The movies include Sabrina, Jumanji, Star Wars: Return of the Jedi, A League of Their Own, and Coco.
___
Pine Lake Christian Camp, Red Deer County, Alberta, Canada, will celebrate its 75th anniversary on Sept. 15.
___
Parkview Christian Church in Orland Park, Ill., is expanding its Homer Glen campus. The church held a groundbreaking ceremony on the $2.5 million project in June. Parkview has three campuses. Bill Carroll is the campus pastor in Homer Glen.
___
Through its Love918 community outreach ministry, First Church in Owasso, Okla., meets the short-term needs of neighbors by doing such things as trimming trees, helping people move, and delivering donated appliances. A Love918 truck assists in the work. The ministry's name comes from Psalm 9:18, "But the needy will not always be forgotten, nor the hope of the afflicted ever perish." The church also strives to reach beyond its 918 area code.
___
Central Christian College of the Bible, Moberly, Mo., will celebrate its annual Heritage Day this Friday. Alumni and visitors are invited to tour campus, visit with students, and even attend classes and chapel. There will also be a luncheon for seniors (those 55 and older). Learn more at www.cccb.edu.
___
Second Church in Danville, Ill., is hosting periodic FAM JAM events for families. Members are encouraged to bring children through grandparents to the events that include worship, game time, a mission focus, a Bible story, craft, and snack. A recent Saturday-morning "FAM JAM" centered around the Apples to Apples family game.
___
If you have a news item to share with readers, send it to cs@christianstandardmedia.com.