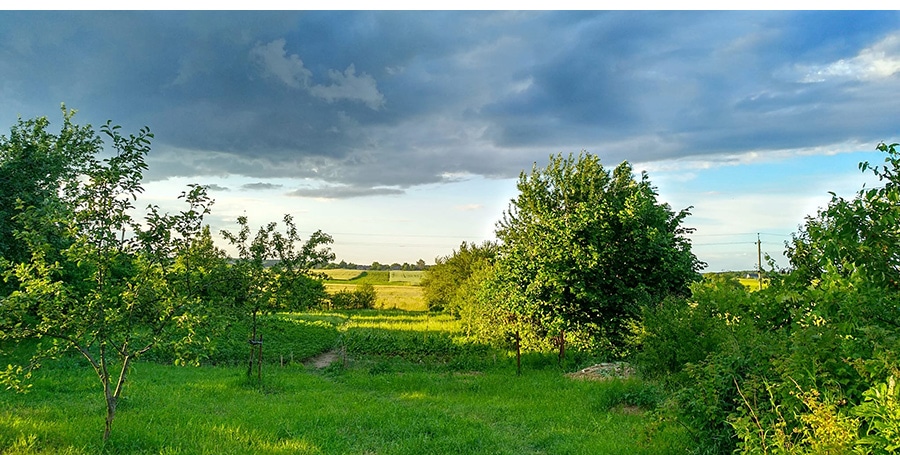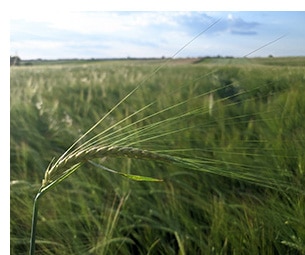 By Laura McKillip Wood
As Ukrainians struggle to grow food this summer, they fear that Russian troops might steal whatever can be harvested.
Ukraine has some of the richest soil in the world; before the war, the nation produced enough to feed ten times its population. But now, Russian forces occupy much of the farmland; elsewhere, farmers worry about unexploded shells. Still, Ukrainian farmers are in the fields, even when fighting is occurring just a few miles away.
According to some reports, Russian troops are forcing farmers to dump their early harvests of tomatoes and cabbage when they try to transport them for sale in cities where people are trapped. Grain has been stolen and loaded on ships bound for Syria. The result? Many farmers can't earn income, food prices go up, and food shortages occur in Ukraine and other nations.
Some compare this to the Holodomor, a man-made famine in Ukraine created by Russia in 1932-33, when as many as 10 million died as Joseph Stalin attempted to squelch Ukrainian independence movements.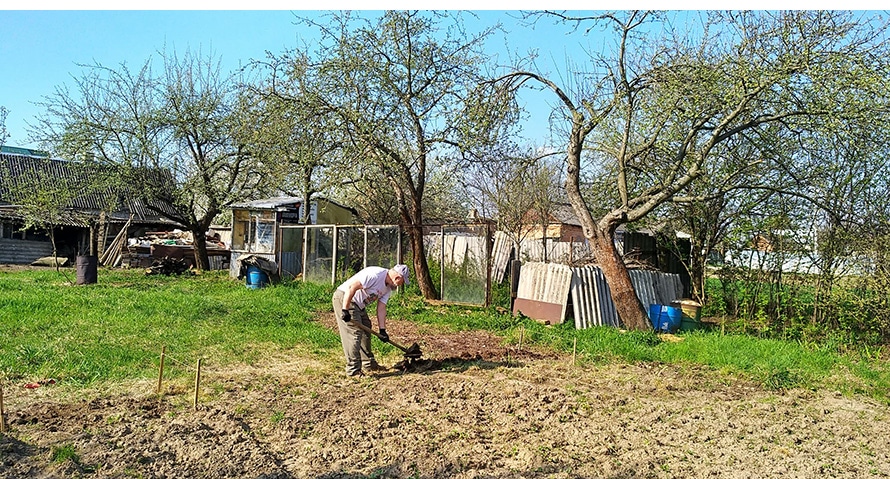 GARDENING FOR SURVIVAL
Anya and Andrei live near Kyiv. When the war began, they evacuated to western Ukraine, but they recently returned to spend the summer in a relative's country home. Such small homes are common in Ukraine, as many families own plots of land in villages outside cities, where they spend weekends working in their gardens.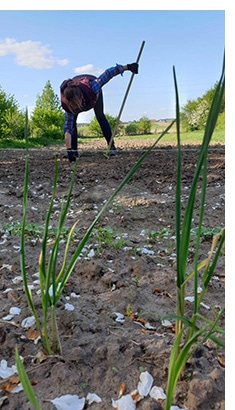 "We arrived in the village late at night, but the next morning our neighbors brought us potatoes and preserves in case we had no supplies," Anya explains. The neighbors also encouraged the couple to plant a garden. Despite having little to no experience gardening, Andrei and Anya rose to the challenge.
"The field near the house was wild," says Anya. They began clearing the land, ridding it of pests, and uprooting dry trees and bushes. They discovered raspberry and currant bushes, and they began caring for the apple, cherry, and pear trees on the property.
The couple had difficulty finding someone with a tractor to plow the field. The field had not previously been planted, so the soil was hard and thick with weeds, which made it nearly impossible to break it up without a tractor. But fuel is in short supply and farm equipment parts are hard to come by, so people with tractors were reluctant to use their precious resources to help.
One neighbor tried to help, but his small tractor could plow only some parts of the field. The neighbor charged only half the typical cost, though, because he knew the couple had three sons in the Ukrainian army; after the tractor owner finished doing what he could, Andrei and Anya had enough good land to plant vegetables like squash, carrots, beans, corn, and beets.
The couple bought a small sack of seed potatoes to plant, and their neighbors shared other seeds and helpful advice. Other evacuees joined them as they worked in the garden. The shared work turned into therapy as they talked about their experiences and feelings.
Andrei and Anya know their harvest may be meager. After all, this is their first farming endeavor, but Anya says, "We do hope it will be enough to share with others."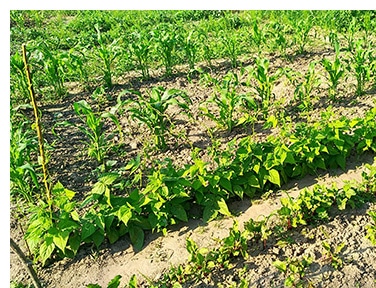 VICTORY GARDENS
Many Ukrainians have gardened for years, supporting themselves and others with their labor. Others, like Anya and Andrei, are gardening for the first time, learning as they go and using any soil available to them, even growing small gardens on city apartment balconies.
Tavriski Christian Institute (TCI), a seminary originally located in southeastern Ukraine, in an area now occupied by Russian troops, now works out of western Ukraine. TCI has been distributing humanitarian aid since the war began. They partner with Worldpartners, a Dutch organization that offered to provide more than 17.000 packaged seeds for distribution across Ukraine. That organization also purchased several small trucks and donated them to TCI to use in delivering these seeds and other aid. 
Despite efforts by Ukrainians to plant crops and grow gardens in challenging conditions, farmers and gardeners alike know they may benefit little from their labor. The Russian military may still confiscate their harvest.
Pray for a plentiful harvest and that Russians will leave it for the Ukrainians. Pray that the generosity of Christians opens the door for the gospel and provides opportunities for healing.
Go to TCI's Facebook page to learn more. Click here to donate to TCI.
Laura McKillip Wood, former missionary to Ukraine, lives in Papillion, Nebraska, and writes about missions for Christian Standard.