By Jennifer Taylor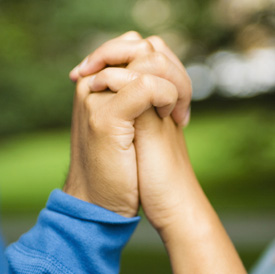 Central Church of Christ (Mount Vernon, Ohio) is committed to serving people with special needs. Five years ago the church launched its "Very Important Persons" class for community members with Down syndrome. Each participant is matched with a "buddy" who becomes a special mentor and meets on Wednesday afternoons for Bible lessons, singing, trips, restaurant outings, and more.
"An outgrowth of the ministry has been clowning," says associate minister Don Linn. "The group rides in parades and visits nursing homes together. Not only is it fun for them, but we"ve discovered people treat them differently. Kids approach them instead of shying away because of a disability. It gives these "˜VIPs" a real way to share the gospel with others."
Several families have joined the church because of their participation with the VIP program.
________________
Jennifer Taylor, one of Christian Standard"s contributing editors, lives in Nashville, Tennessee. Read her blog at www.christianstandard.com.
Do you know of a church breaking new ground or leading innovative ministry? Send a brief description and contact info to [email protected]