By Mark Moore
Individuals with same-sex attraction make up as much as 6 percent of the male population and 4.5 percent of females (though some studies estimate half that). Those are not insignificant numbers, especially when same-sex attraction involves you or someone you love.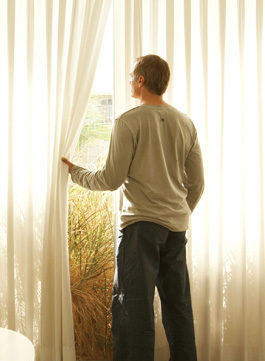 The church traditionally has not been particularly welcoming of such individuals, and a number of Scriptures have been cited to validate responses that are sometimes violent""verbally, emotionally, occasionally even physically.
Because I am a follower of Jesus Christ, it is unconscionable for me to reject in the body of Christ some of the most spiritually sensitive and emotionally/socially vulnerable individuals in our society. Consider that during Jesus" earthly ministry, he never got angry with sinners. Rather, Jesus" most vituperative responses were reserved for his own disciples when they rejected children (Mark 10:14), the Pharisees when they rejected healing on the Sabbath (Mark 3:5), and the Sadducees when they debarred the poor and foreigners from the temple through their economic structures (Mark 11:15-18).
Therefore, when we shout at, or about, marginalized sinners, and ignore the religious judgmentalism in our midst, we do not reflect the compassion of Jesus. And we may place ourselves in the line of fire for his wrath.
At the same time, Jesus was pretty inflexible with Scriptures. He refused to play fast and loose with the words of God. So where the Bible speaks against homosexuality, it is hardly an option for me to abandon God"s Word and adopt a politically correct view.
Some have used exegetical or linguistic arguments to suggest the Bible does not speak against homosexual behaviors among consenting adults. I can only respond that I"ve looked carefully and thoroughly at those arguments and remain convinced that the Bible is as clear in English as it is in Greek (though neither my mind nor ears are closed to ongoing dialogue).
Some have suggested that the Bible is archaic in certain moral values and needs to be jettisoned or altered to align with modernity. I can only respond that I"ve never arrogated myself or the wisdom of this world to a pedestal that could displace God"s ancient truth. There is nothing to convince me that political correctness has led to a nobler society or a brighter future than the revealed Word of God.
So where does that lead me? Here are some of my convictions, partially dependent on Scripture, partially massaged by a Jesus-centered ecclesiology, and hopefully undergirded by the love of the Holy Spirit.
Same-sex attraction does not make you gay.
Same-sex attraction is about a propensity to a behavior; it is not one"s identity. Only in modern times has identity been attached to the biological urges. Prior to the last hundred years, a person practiced homosexuality without necessarily considering himself to be gay as an inalienable identity.
But today many Christians who have same-sex attraction have subverted their identity in Christ to their sexual identity as being gay. Hence, their "gayness" trumps their "Christianness." This is unfortunate because the consequence is that when the Bible rejects homosexual behavior, the gay person is rejected with it. Rather, I would like to think that God loves that person as they are while prohibiting behavior that doesn"t reflect the nature and character of God. I am not, I pray, defined by my desires.
Same-sex attraction may be biological.
Can we just admit for a moment that we are not omniscient? For many Christians, the idea that God would create a person with same-sex attractions is odious because that would imply God made a person with a biological propensity to sin.
Hello! That is reality. I myself have a biological propensity to selfishness, lust, greed, gluttony, and violence! It is hypocritical to say, "Well, my tendencies to sin are natural, but a gay person"s tendencies cannot be." Why? Because it is a sin so much worse than all others?
Propensity to a behavior is not sin; the behavior is sin. This leads to a third crucial conviction.
Every spiritual gift has a commensurate spiritual danger.
Conversely, every spiritual danger has a potential positive expression. Simply put, propensity to sin is part of a larger set of human characteristics that can be harnessed by God for great good or by the evil one for destruction. For those with the gift of preaching, pride is a real danger. For those with the gift of compassion, gullibility is a real danger, etc.
Conversely, those with greater propensities to sin in various ways also have great potential for ministry because of those same human characteristics that also tend toward a sinful propensity. It is a spiritual truth embedded in the DNA of our souls: Gifts come with dangers; propensities come with potential. 
If we accept this as true, then our cavalier dismissal of persons with same-sex attractions may have detrimental consequences to the body of Christ. If, in fact, a person with the propensity toward homosexual behavior was created by God for some specific ministry, then our attempts to reform that person may eradicate the very giftedness he or she might offer to church.
At the risk of abusing a stereotype, let me offer this example. In the Bible, the first person ever to be filled with the Spirit of God was Bezalel (Exodus 36). He designed and color-coordinated the tabernacle of God. I"m not saying he was gay, but he certainly could have had his own show on TLC.
The gay community has shown exceptional talents in the field of the arts (as one example). The church has floundered in that same field. Is it possible that our unwelcoming posture to people with same-sex attraction has pushed them beyond the pale, leaving a vacuum in our churches of a beautiful gift of God?
A call to celibacy is a call to dignity.
Protestant theology (repelled by Catholicism) has elevated sex. Most Protestant pastors have a strong deference to sex over celibacy (frankly, I"m a fan). Unfortunately, that has disallowed a positive theology of singleness. In many of our churches, singles ministry is a playground for predators, or is at least a rehabilitation ward where participants can be "fixed up."
But where is the Bible critical of a person remaining single? Single persons in Scripture are honored for their purity and devotion to God. Paul honored celibacy as the superior way: "To the unmarried and the widows I say: It is good for them to stay unmarried, as I do" (1 Corinthians 7:8). Jesus was celibate. There were four virgin daughters who were renowned prophetesses (Acts 21:9).
All persons outside a heterosexual marriage are called to celibacy, and so the call to sexual purity is hardly unique for the homosexual community. Is this a tough path to walk? Honestly, I have little concept of what a lifetime of celibacy would be like, so I"ll make no disingenuous claims to understand it and no unrealistic promises of supernatural power to overcome temptations. As a theologian, however, I can say that celibacy places you on a biblical pedestal, not in the marginalized shadows of the church.
Your body is not your own.
Tom Vanderbilt"s book Traffic: Why We Drive the Way We Do is a frightening psychological exposé of commuter insanity. In it he points out a phenomenon that is nearly universal. When we put our bodies into an automobile, that vehicle becomes an extension of ourselves. Hence, when we get into a fender-bender, we say, "He hit me!"
Wait a minute, you were not hit; your car was hit. Nonetheless, we can"t help but take it personally. Furthermore, when we are driving down the freeway and someone merges ahead of us (almost always to our chagrin), we say, "He pulled into my lane." Really? And what makes it your lane? Well, quite simply the fact that the extension of my person (i.e., the automobile) was occupying it at the time.
If we can"t even disentangle our emotional "selves" from an inanimate vehicle, how will we ever clearly communicate the biblical truth that our bodies are likewise vehicles on loan from God? We only have the right to do with our bodies what brings glory to God.
This message seems clear to most of us when we are imposing it on those with same-sex attraction. Does it not, however, equally apply to gluttony, vanity, and sloth? Let"s play fair here, folks. The call to glorify God with our bodies is universally applicable. So too should be our extension of grace and forgiveness for our failures.
For far too long, lovers of Jesus with same-sex attraction have had to live in the margins of the church with a "don"t ask, don"t tell" policy. If we could view their character distinctives as a gift of God to the body of Christ, and if we could celebrate celibacy as a high calling in the church, then many of the 6 percent of males and 4.5 percent of females could become cherished allies rather than damaged goods in the kingdom.
Mark Moore teaches New Testament and hermeneutics at Ozark Christian College, Joplin, Missouri.