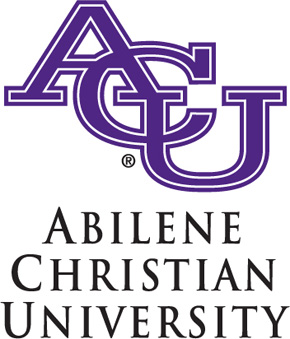 By Darrel Rowland
Colleges in the a cappella stream of our movement are also experiencing greater religious diversity in their student bodies.
Abilene Christian University crossed a historic threshold in 2008.
For the first time since the Texas college was founded 102 years earlier, a majority of its freshman class was not part of a (noninstrumental) church of Christ. Just 10 years before, about two-thirds of its students belonged.
The decline at Abilene Christian shows that the a cappella branch of the Restoration Movement is experiencing the same, if not a greater, decrease in the proportion of fellowship students making up its college enrollment.
The number of church of Christ students at its schools dropped by 36 percent from 2001 to the 2009-10 school year, according to a study by Flavil Yeakley, director of the Harding Center for Church Growth in Searcy, Arkansas, the Christian Chronicle reported. A separate survey by the Chronicle found much the same thing.
In 1999, church of Christ members represented 70 percent of freshmen at a cappella colleges. A decade later the percentage was only 53, the Chronicle said.
Unlike many colleges and universities associated with Christian churches and instrumental churches of Christ, many a cappella colleges are struggling with declining enrollment""down 19 percent overall from 2001 to 2009, Yeakley found.
"Most of that decline came because fewer members of the churches of Christ were enrolling in these schools," Yeakley told the Christian Higher Education Foundation, made up of church of Christ college presidents.
As with Christian church colleges and universities, leaders trace part of the drop to a larger share of entering students listing "none" or "nondenominational" when asked to identify their church affiliation.
Yeakley"s research led some church of Christ leaders to express fear that the institutions could lose what makes them distinct, the Chronicle said.
"This trend can continue to the point where the school follows the path of Harvard, Yale, Princeton, and other schools that started out as religiously oriented schools that lost their religious emphasis," he said.
Lack Parental Support
Another reason cited for the decline: Parents and church leaders are not encouraging church of Christ youth to attend one of the fellowship"s institutions.
That"s a problem experienced nationwide by Christian colleges and universities of all stripes.
Only 47 percent of church leaders say they are moderately or very involved in the college consideration process of member families, and just 42 percent say they are very familiar with Christian colleges and universities, according to a landmark study released in 2010 by Noel-Levitz, a market research and enrollment management firm.
A large minority of prospective students (43 percent) and their parents (39 percent) admitted that they were not at all or only slightly familiar with Christian colleges and universities.
The research, conducted for the Council for Christian Colleges and Universities, provided a wake-up call to many schools about the need for more effective communications and marketing.
"Christian colleges and universities need to assume that this group requires a basic education in the nature of and advantages provided by Christian institutions," the Noel-Levitz study advised.But it"s not enough to simply sell the religious nature of an institution and professors" spiritual devotion""which marks a change from the conclusion of a similar study nearly a decade before.
"In 2000, items related to the Christian environment dominated the choice factors; in 2009 the choice factors revolve around educational outcomes, academics, and faculty. This shift reflects a trend toward practicality in college choice by CCCU students. It may also reflect the broader prospect pool that Christian colleges have reached out to in the last decade."
Students and parents are more interested in the faculty"s teaching abilities and qualifications than their faith commitment alone, the study said.
"At the same time that an institution is establishing its academic credibility with students and parents, it can talk about how the Christian faith is vital and integral to the academic fabric and educational experience. But the 2009 research says that Christian community and traditions will not be accepted as a substitute for academic quality."
The report also said the colleges must do a better job of accommodating racially and ethnically diverse student bodies.
Darrel Rowland is an adult Bible fellowship teacher at Worthington (Ohio) Christian Church and public affairs editor of The Columbus Dispatch.