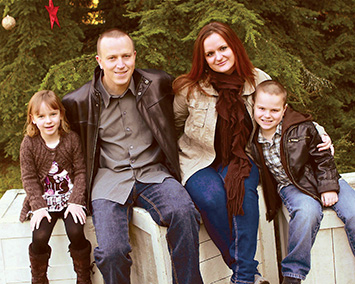 KURT KUYKENDALL
Pastor,
Westcoast Christian Church,
Surrey, British Columbia
Determined, diligent, and faithful are words that come to mind as I consider the ministry of Kurt Kuykendall""and he"s just getting started! Kurt grew up in a small town in northern Alberta but felt called to serve in the "big city" of Toronto. In his first full-time ministry, Kurt served with me as a youth minister and then felt called to serve on the launch staff of a new church plant I was undertaking in Greater Toronto.
This was quite a project and a huge step of faith for this young, newly married, fresh-out-of-Bible college minister. Church planting is a risky business, especially in Canada, where very few new churches survive. Kurt and his wife, Tammy, were key to the success of Churchill Meadows Christian Church. Kurt demonstrated maturity beyond his years and worked tirelessly for low pay. God blessed his service with evangelistic fruit. Today CMCC is a thriving and reproducing church of 1,000, its success very much due to Kurt"s efforts. CMCC has gone on to plant several other churches in Ontario, and Kurt"s work here is still having an impact.
Perhaps Kurt"s greatest influence has been in the Vancouver area. Kurt and Tammy moved to the multicultural Vancouver suburb of Surrey six years ago. Despite numerous efforts by various organizations to start new churches in British Columbia, the track record was poor and success had been elusive. Here is where Kurt"s tenacity and faithfulness has made all the difference!
Today Westcoast Christian Church is a congregation of about 200 people and is financially self-sustaining! This is the first significant beachhead our churches have established on Canada"s west coast. The church is reaching a diverse, postmodern population and is positioned to be the launching pad for several new churches in the region!
""Jim Tune, senior minister, Churchill Meadows Christian Church, Mississauga, Ontario, and contributing editor, CHRISTIAN STANDARD