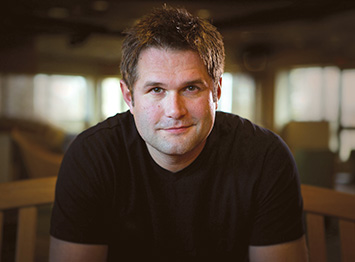 KYLE IDLEMAN
Teaching pastor, 
Southeast Christian Church, 
Louisville, Kentucky
Kyle Idleman is a young man with some amazing talents. His influence is widespread both within and outside our fellowship of Christian churches. I am blessed to get to share the preaching responsibilities at Southeast Christian with Kyle. His preaching feeds and inspires. His first book, Not a Fan, became a best seller and his new release, Gods at War, is encouraging thousands of readers.
Although his preaching ability along with his writing and video teachings are what most people note about Kyle, I am even more appreciative of his unswerving loyalty to me as senior pastor, his faithfulness to his family, and his unwavering commitment to Christ. He is the real deal""sharing a pulpit when he could be the senior pastor most anywhere. His commitment to Christ is rock solid, and only grows as he seeks to spread the full message of God"s Word through every single thing he does. His character and love for Jesus are evident to all he meets.
Everyone who sees, hears, or meets Kyle is quite impressed. What I appreciate most is that Kyle isn"t impressed with himself. His attitude seems to be, "He must increase, I must decrease." Kyle is a leader but he"s also a servant.
""Dave Stone, senior pastor, Southeast Christian Church, Louisville, Kentucky