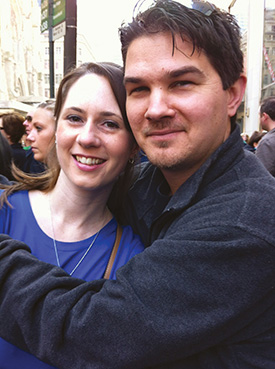 TIM YANKEY
Executive director,
Howell"s Mill Christian Assembly,
Ona, West Virginia
It"s seems like yesterday Tim was serving a yearlong internship at Country Lake Christian Retreat in Henryville, Indiana, where I was executive director at the time. Today, some 10 years later, Tim, who is married with three young children, is at the helm and breathing new life into Howell"s Mill Christian Assembly.
As a camper at HMCA, Tim knew he wanted to serve in Christian camping""and serve he has. During his short tenure at this West Virginia ministry, he has doubled both the revenue and camper attendance. Tim attributes much of this success to his partnership with a host of ministries, 36 local churches, and a national association of Christian camp leaders. I believe Tim"s success is due in large part to his energy, creativity, vision, passion, and faith in Christ.
When I think of Tim, I am reminded of a comment University of Louisville basketball coach Rick Pitino made about Butler University coach Brad Stevens: "If Brad represents the future of college basketball, the sport is in good hands." Of Tim Yankey I would say, "If Tim represents the future of Christian camping among Christian churches, the ministry is in godly hands."
""David Baird, managing member, The Chenoweth Baird Group, LLC