How one congregation prepares people for short-term trips and helps them see how they are part of a much bigger picture.
By Tom Moen
We use a document at Mountain Christian Church called "The Anatomy of a Short-Term Mission Trip" to help our people understand the gravity, depth, and commitment involved in getting the team ready to go, serve well, and return home to continue the mission.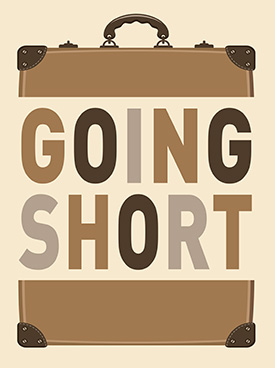 This information illustrates the great investment of time that goes into making a GO Team trip work. The team leaders and church staff work together to lead the team participants through this process.
Our hope through this experience is to help our people understand the nature of the mission and how we are a part of it before, during, and after the experience they are applying for. We even use poor English and say to our people, "If you are in Christ, you are never not on mission with him."
I know it"s cliché to say this of the Short Term Mission Trip Experience (STMTE), but it"s definitely true: it"s NOT the destination; it"s the journey. We have in mind a certain "product" we want to produce as our people pass through this experience. We say to the prospective short-term missionaries we interview, if this experience were a pizza, the actual trip would be only one slice of the pie. It"s natural to look at the trip/destination as the pinnacle. In fact, when we advertise our destinations six to eight months before departure, we know that most probably think, Wow, I would love to go to _________.
Called, Equipped, Trained
Our process helps people think in terms of calling rather than tourist/bucket list. We want to help our people discern/confirm that God is calling them to this! We also want to help people recognize whether they are being called TO something or are really running FROM something. Our whole process, under various levels of leadership, trainers, mentors, and pastoral staff, affords us the ability and insight to confirm one"s calling or to say this may not be the best time for this experience.
We are careful to send called, equipped, trained people to our missionaries living on the field so as to accentuate their ministries rather than cause harm and frustration. By the time our folks embark on the trip, they have already been together with their team for 12 to 15 meetings, trainings, and service projects. They know each other quite well and have already worked out some of their differences""better to do that here than there!
One of the first things we say in our interviews is, "It"s not that you need the trip, rather, it"s that the trip needs you." Before starting on an STMTE, we need the person to understand this journey is not about them. It"s about the mission and the anatomy involved in making it GOOD FOR US (meaning good for the kingdom of God)!
Three Key Areas of Our Anatomy
1. Culture""This is caught more than taught. A "miniculture" is created among the teammates as they participate in the STMTE. It becomes a side-by-side, edifying, discipleship experience. Similarly, our teams get to be a part of another culture. We say to our people, "Let the culture HAVE you." By saying that, we impress upon them the need to immerse themselves in the culture instead of becoming frustrated by it or complaining about it. The trip affords us the opportunity to evaluate our own culture and be learners, not commentators.
As a part of creating and understanding culture, we require all of our people to read Foreign to Familiar by Sarah Lanier. It"s a quick, fun, informative read that stresses the importance of appreciating unfamiliar cultures.
2. Expectancy""We plan, organize, and strategize almost everything. Then we remind everyone that everything is subject to what God will do. We expect that many things will happen outside of our preparations, so while we plan ahead, we remain very flexible.
That"s a mind-set we want to create. Expectancy is looking with anticipation at the world in front of us and entering into opportunities God will provide. Some biblical examples of this are when Jesus saw Zacchaeus in the tree and invited him down, and when the Good Samaritan saw the man in the ditch and went and helped. Enter into every situation with eyes open to see why God has placed you there.
3. Values""If a person values a task or opportunity or project, he will do it because he wants to, not simply because it is required. I have heard it said, "Never change a structure before you change a value."
We do ask our people to accept many structures we establish as we prepare for the trip: Everyone must have a trip buddy. Cell phone use isn"t permitted. Don"t give out personal contact info. The team travels together to and from the airport. But we always begin by speaking to the value undergirding the structure so there is appreciation for the STMTE.
We want our people to understand we will maintain a tight focus on and around the trip destination, but that ultimately the trip serves as a training ground for becoming a better disciple and a better life-term missionary wherever God may lead . . . especially in one"s neighborhood, workplace, and family. We take a long view and put the STMTE in the MUCH broader context of one"s walk with Christ throughout life.
The "trip" never ends. The fact that one boarded an aircraft, bus, or van and went to a destination to perform ministry/outreach is monumental, but it really is no different from what a Christian should be doing in her own neighborhood.
Tom Moen serves as pastor of global outreach with Mountain Christian Church, Joppa, Maryland.
________
OUR PROCESS
Here are the steps we take to prepare our life-term missionaries to GO and have a fruitful Short Term Mission Trip Experience (STMTE):
7 to 8 Months Out
"¢ Mountain"s Glocal Outreach office makes initial contact with missionaries to see if they want to host a team and learn what the team will do
"¢ GO Trips leadership team receives proposal and approves the trip
"¢ Finalize size of team, requested, dates, jobs on site, and specific needs
"¢ Begin the advertising process
"¢ Consult with church office staff for awareness and preparation of trip-specific material
"¢ Meet with the creative media department to pick a layout format for trip information (brochures, promotional materials, theme)
"¢ Prepare the packet for interviewees (folder with destination-specific info, financial deadlines, values, training dates, sample support raising letters, medical info)
"¢ Prepare bulletin/slide announcements
"¢ Team leaders 8-hour training
"¢ PRAY, PRAY, PRAY!
"¢ Meet with team leaders and trip administrators to plan dates for interviews and team training
6 Months Out
"¢ Advertise (newsletter, worship bulletin insert, preservice slides, brochures)
"¢ Make copies of destination brochures and applications available at guest services at all venues
"¢ Host informational/orientation meetings to talk through the process, weed out "bucket-list" people, and share the "Anatomy of a GO Trip" material
"¢ Encourage people to fill out/turn in applications
"¢ Start interview process
"¢ Solicit pastoral staff input on applicants
5 Months Out
"¢ Application deadline
"¢ Call GO Team leader to have a representative at interviews
"¢ Review applications; schedule and finish interviews
"¢ Personally speak with people not accepted for the trip (every year we have three to five people we do not take on our trips for various reasons)
"¢ Send out letters of acceptance and next steps/dates reminders
"¢ Send a list of trip participants to finance office so funds can be credited to the appropriate participant and trip insurance can be purchased
"¢ Team meeting 1 (our School of Leaders material contains all of the agendas for our team meetings)
4 Months Out
"¢ Team meeting 2
"¢ Prefield training seminar 1 (topics: cultural awareness and team conflict resolution)
3 Months Out
"¢ Team meeting 3
"¢ First financial deadline; begin tracking finances
"¢ Work with travel agent and reserve airplane tickets
"¢ Order T-shirts, bracelets, or bags specific to the theme
"¢ Team meeting 4
"¢ Prefield retreat training seminar 2 (topics: spiritual warfare and travel safety and security)
2 Months Out
"¢ Team meeting 5
"¢ Final financial deadline and purchase plane tickets
"¢ Final prefield retreat training seminar (topics: community health evangelism, team building, personality inventory, and world meal)
4 Weeks Out
"¢ Team meeting 6
3 Weeks Out
"¢ Team meeting 7
2 Weeks Out
"¢ Team meeting 8
1 Week Out
"¢ Packing party
"¢ Team picture and prayer in the worship service
TRIP
Post Trip
"¢ Complete evaluation (send an evaluation to receiving missionary for feedback)
"¢ Post-trip celebration for those who supported the GO team
"¢ Debriefing of individuals (this is as important as the trip itself and is VITAL for processing information and feelings gained while on the field! Assign a post-trip mentor for three months (in groups of two to four people). This is emphasized in the interview as a part of the post-trip commitment
"¢ Debriefing of the team (conduct team meeting debriefings both one week after returning and one month after returning).
This process is designed to catapult our people into a deeper, richer understanding of God"s mission in his world. After all, we are always ON Mission WITH Christ!