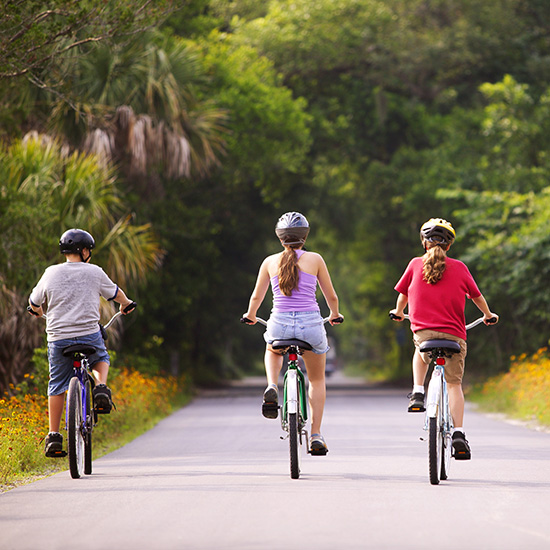 7 Summertime Youth Ministry Ideas
By Michael C. Mack
Schedules open up for many teens over the summer months, so take advantage of that by spending unstructured time together. These times of hanging out together, even some one-on-one opportunities, can open doors to deeper spiritual conversations.
Jonathan McKee, president of The Source for Youth Ministry (www.thesource4ym.com), gives four simple but effective ideas:
1. Beach Day. Take a group or just a few teens to the beach—whatever a "beach" looks like in your locale—and enjoy the time together.
2. Hike or Bike. Get away from TVs and social media and enjoy a day in God's creation.
3. Shopping. Take teens to a unique shopping destination, such as a large mall, several hours away. "It's amazing the conversations you'll have while shopping for shoes or sharing mediocre nachos in a food court," says McKee.
4. Summer Movie Release. Watching a recent (and teen-appropriate, Christ-honoring) movie can be a fun and memorable experience, but the best opportunities will occur as you stop to eat and talk about the film afterward!
And here are three more youth ministry suggestions for this summer from Outreach magazine (www.outreachmagazine.com):
5. One church uses its bus to take kids who live in nearby public or low-income housing to a local swimming pool for swimming lessons, games, and a simple Bible study.
6. Another church hosts a free fishing seminar for anglers of all ages. The church has worked with the state Department of Environmental Conservation, which holds a variety of fishing demonstrations as well as crafts and games.
7. A third church has a water ski team. Students meet for about six hours one day a week through the summer for waterskiing, wakeboarding, and barefooting, as well as hanging out, lunch, and Bible study. Churched and unchurched teens from the area are involved in the ministry.