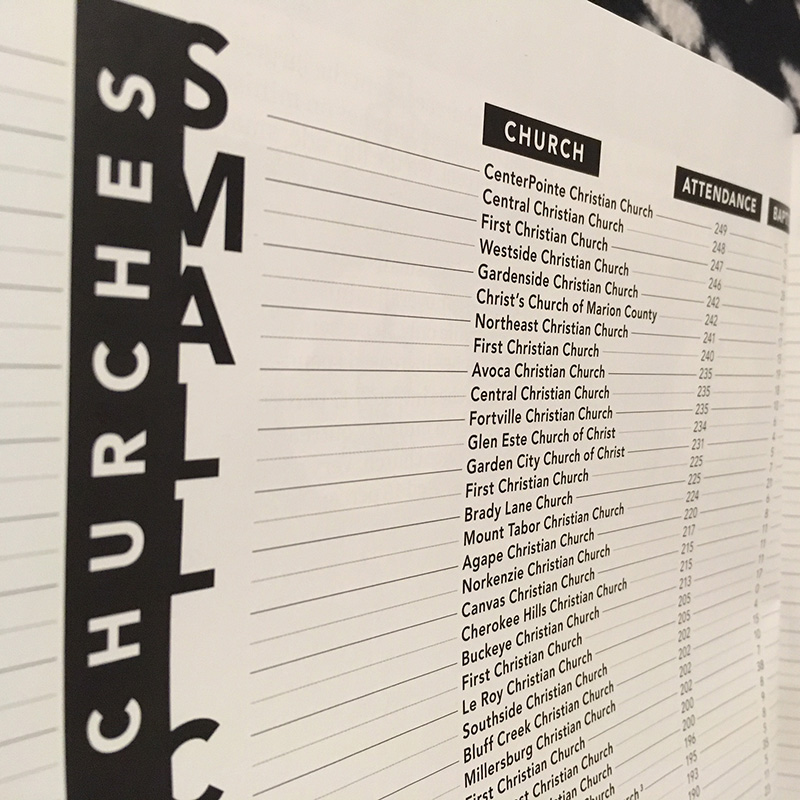 The 2017 Charts: Small Churches and Very Small Churches
Our annual listing of churches is one of CHRISTIAN STANDARD's most popular features. This year scores of churches participated, including 77 small churches (average weekly worship attendance of 100 to 249 during 2017) and 51 very small churches (attendance of fewer than 100). In May we featured an article and statistics from 55 megachurches (2,000 or more in weekly attendance) and 72 emerging megachurches (1,000 to 1,999). In June we spotlighted 91 large churches (500 to 999 in weekly attendance) and 83 medium churches (250 to 499).
Click here to view and download 2017 Charts3, with data from small churches and very small churches . . . or click on them individually.