By Carla Williams
You want your Christmas season to be as meaningful and Christ-focused as possible, but when it comes to gifts, it can be difficult to escape the trap of overcrowded malls or flash Internet sales. As you ponder your list of loved ones to shop for this Christmas, wouldn't it be nice to be able to give something that makes a difference for the kingdom around the world? Many ministries and mission groups sell thoughtful, meaningful gifts that help sustain and serve their gospel purposes. This year, you can give gifts that truly keep on giving!
_ _ _
Pick a Handbag that Fights Human Trafficking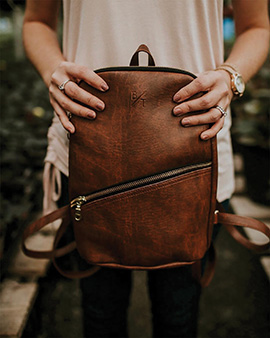 The artists at ByTavi have a line of high-quality, fair-trade boutique clothes and bags made by women in Cambodia, where poverty is rampant and human trafficking is rising. By providing fair wages and hours, a safe working environment, and opportunities to study the Bible and worship together, ByTavi is fostering holistic transformation among women and families in Cambodia.
Shop: http://bytavi.com/shop (ByTavi's website is down until spring, but orders may be placed at 317-494-6226).
My favorite product: The hipster bags have great straps, are full of pockets, and come in a variety of fun colors and patterns. These are great go-to bags!
_ _ _
Build a House with a Water Bottle
At Casas Por Cristo, they're building relationships while they build houses in Mexico, Guatamala, and the Dominican Republic. They've built more than 5,000 homes while partnering with local churches, pastors, ministries, and individuals to reach lost people with the love of Christ. And they happen to have a store where they sell all the standard gifts, from T-shirts to coffee mugs to keychains and hats. This is a great spot to get some gifts for guys on your list.
Shop: https://casasporcristo.org/shop
My favorite product: You can't go wrong with a stainless steel water bottle.
_ _ _
Choose a Necklace that Heals Broken Hearts
In 2011, a massive earthquake and tsunami struck the area of Ishinomaki, Japan, and wreaked untold havoc on the lives of the people there. Out of that severe trauma, the Nozomi Project was born. Missionaries there began meeting with women who had lost everything—homes, spouses, children, and hope. They began crafting shattered pieces of pottery the tsunami left behind into one-of-a-kind jewelry as they grieved. Together, they're finding community, restoration, and hope.
Shop: https://nozomiproject.com
My favorite product: The "Holding Hope" necklace is simple and lovely, plus Nozomi donates $2 of every purchase from that line toward preventing human trafficking in Japan.
_ _ _
Provide Dignity for the Oppressed with a New Wallet
The team at Lazarus Artisan Goods is wonderful. They're crafting quality leather goods while training vocational students in areas of craftsmanship in Honduras and Haiti. They make incredible gifts—backpacks, journals, wristbands, wallets, purses—for anyone on the list. They even make delicious coffee! The craftsmanship is top-notch, and the mission is to bring "eternal worth to light." That's a pretty solid combination.
Shop: https://lazarusartisangoods.com/
My favorite product: While they have many great products, I love the "Cord traveler" wrap. It's practical, it's not too pricey, and it's changing the world. Win. Win. Win.
_ _ _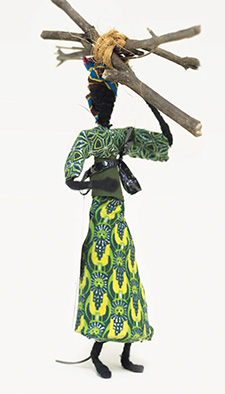 Foster Holistic Transformation in Zambia with Recycled Crafts
By supporting the artists at RecycloCraftz, you're helping sustain a system of empowerment, education, creativity, and spiritual development among those most marginalized in Zambia. Artists use recycled materials from their everyday lives to create one-of-a-kind products, from purses to paper bowls.
Shop: https://www.facebook.com/RecycloCraftz/
My favorite product: For a unique gift, check out the female figurines of life in Africa.
_ _ _
Provide 20 Free Meals for Impoverished Children with a Set of Dominoes
Project Mañana International is a ministry serving in the Dominican Republic to break the cycle of poverty by investing in impoverished children, their families, and communities. They offer a range of top-notch programs, meeting basic needs, providing support and training, and investing in the discipleship of the communities. In addition to cool things like child sponsorship, they also have a store where all of the profits go toward helping the kids.
Shop: https://projectmanana.org/store.php
My favorite product: The dominoes are definitely awesome—play fun family games, think about the Dominican Republic, and remember the work of Project Mañana.
_ _ _
Help Eliminate Child Trafficking with One Stuffed Animal
With an established reputation in the fight for international justice, Rapha House is doing so much more than selling bags, accessories, jewelry, and stuffed elephants. They rescue and counsel victims, fight corrupt systems, and spread awareness around the world for vulnerable and exploited children.
Shop: https://shop.raphahouse.org/
My favorite product: There's something lovely about the well-made, brightly colored stuffed elephants. They make great gifts for kids, and you can tell the recipients that their elephant is helping to protect kids around the world.
_ _ _
Create Possibilities for Vulnerable Children While Stuffing Your Christmas Stockings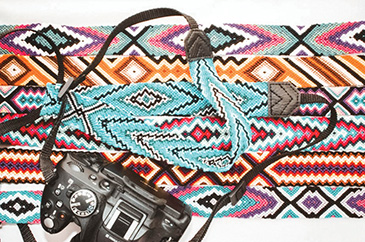 Threads of Hope serves families in the Philippines who are particularly exposed to the dangers of exploitation and child prostitution. They give families sustainable business skills and education while surrounding them with physically and spiritually healthy communities. They sell a variety of woven accessories such as bracelets, bookmarks, and keychains—the perfect stocking stuffers and regular reminders of the new hope those families are experiencing.
Shop: http://threadsofhope.co/shop
My favorite product: While I'm a sucker for a good woven bracelet with a story, I'm most impressed with their handmade camera straps. What a unique gift for that budding photographer in your family.
_ _ _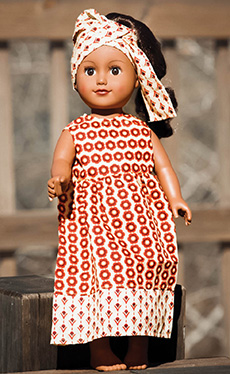 Feed Orphaned Children with the Purchase of Doll Clothes
A group of women in Swaziland, Africa, volunteer as cooks at local centers to feed more than 2,000 orphans a day. At Timbali Crafts, these women make quality apparel, original home décor, and fabulous bags to be able to serve those children and their own families. They're a rich spiritual community in a deeply impoverished nation, and the products they create are simply breathtaking.
Shop: https://timbalicrafts.org/
My favorite product: This one is a tie between the adorable doll clothes and the so-clever iPad covers. Both of these ideas would make meaningful gifts.
_ _ _
Break Someone Out of Poverty with a New Journal
The Skipping Stone is an organization that sells products for women and youth in extreme poverty situations, giving the artisans purpose and a clear path toward sustainability and growth. Their products include jewelry crafted by freed victims of trafficking, elaborate leather bags, handmade journals, and a range of other beautiful things. There's even a specific section with gift ideas for men.
Shop: https://www.theskippingstone.com/
My favorite product: I love the men's wallets. It's a meaningful spin on a classically appreciated gift.
_ _ _
Carla Williams lives in Louisville, Kentucky, with her husband, JC, and their two toddlers. She loves everything about a good story, gooey chocolate chip cookies, and the creative ways God moves through his church.