By Michael C. Mack
The International Conference On Missions was held last week in Cincinnati, Ohio, with the theme, "Unhindered." Kevin Dooley served as president this year. Christian Standard Media was a sponsor and exhibitor. We plan to report in more detail about the conference later in our print/digital issue, but here is a quick recap:
— ICOM is still tabulating total attendance, but 3,500 people pre-registered and several thousand registered onsite.
— About 2,300 people attended the first three sessions, which is an increase of about 400 to 500 over last year's sessions.
— There were 314 exhibitors and 665 total booths.
— There were 350 children 5th grade and under at the event.
— An estimated 675 to 700 students were involved in SICOM.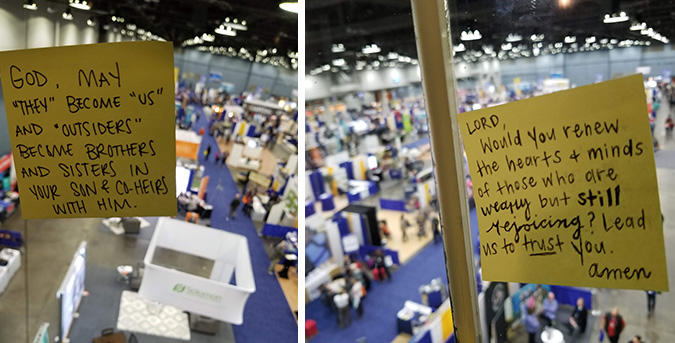 These statistics don't come close to communicating the many stories of God working in the lives of people at this conference, however. Stories such as Bible college students competing to raise thousands of dollars by buying chicks for a mission started by a 9-year-old girl—stories of prayer, partnerships, possibilities, and God's power.
Watch for a more comprehensive summary of ICOM 2018 in an upcoming issue!