Pastor steps down after 28 year at Longmont, Colorado, church to lead Spire
By Chris Moon
"I'm not a hugger," Rick Rusaw told Christian Standard as he was preparing for his last weekend as pastor with LifeBridge Christian Church in Longmont, Colo., "but I've been giving out a lifetime's worth of hugs this week."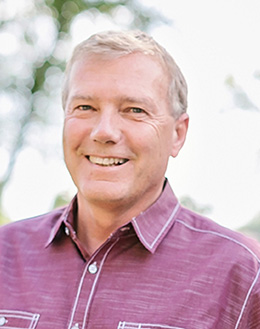 Rusaw stepped down Sunday from his 28-year run at LifeBridge and now is focusing his efforts as CEO of Spire Network, the successor organization to the North American Christian Convention.
Rusaw started at the church in 1991 after a stint as executive vice president at Cincinnati Christian University. At that time, the church was averaging about 500 in attendance. It now runs close to 3,000 at LifeBridge's three campuses, which include one Latino congregation.
Back in the early 1990s, Rusaw hadn't been planning on a move west. In fact, he had been considering moving back to his home state of New York.
But he happened to preach in Longmont and was informed of some difficulties the church was having. Rusaw said his wife, Diane, knew that hearing about that bumpy road the church had traveled would pique his interest in serving there.
"She knows I'm up for a challenge," he said.
Rusaw said several key changes fueled his long ministry at LifeBridge. The church moved from a more traditional to a more attractional model, and it began to focus on reaching people who don't come to church.
As the church began to grow, it set out to make a difference in the community. The idea wasn't just to be the best church in the community but the best church for the community.
The church started doing work in the local schools, and now provides 90 percent of the mentors there. The church also started a range of ministries—from foster care to single moms.
The church also began to consider how to live out Jesus' two commands to love God and love one's neighbor.
Rusaw says those questions became transformational for the church.
"They drove the way we approached ministry," he said.
Most recently, Rusaw realized the church needed to take the next step, and he either needed to commit to another 5 to 10 years at the helm of the church or turn leadership over to someone else.
"It was time to bring in a younger guy who could take the church to the next place," he said. And he quipped, "I wanted to leave before people wanted me to leave."
Rusaw's successor at LifeBridge is Matt Hessel. The two have been working together for the past 90 days, which Rusaw said has been "a healthy process."
"I told him I'll be disappointed if he's not changing things," he said.
Now Rusaw looks forward to leading the Spire Network. He has been serving on the ground floor of creating the organization that will host its first conference Oct. 8 to 10 in Orlando.
The idea behind Spire is to connect church leaders, whom Rusaw likens to modern-day church spires.
"It used to be that if you wanted to find God, you rode your horse into the town and looked for the spire," he said.
The Spire Network wants to connect those leaders through conferences and its online platform—joining them for community, mentoring, and the sharing of ministry data and ideas.
Rusaw said the Spire Network wants to be a platform where consumers can become contributors, not unlike such modern-day boom businesses as Uber and Airbnb. Spire will attempt to facilitate connection among pastors, as well as the spread of ideas that can help expand the gospel and build healthy churches.
This effort takes into account the way technology is changing the culture of the church.
"The world is shifting, and there are a lot of things the church has to wrestle with right now," Rusaw said. "Technology is changing the way everything happens in the world, and that includes the church."
Rusaw said he will be giving Spire "full-time energy." But, of course, he's been running hard as a minister for a long time now.
"Hopefully, [I can] create some flexibility in there," he said.
A lineup of speakers and a program for the inaugural Spire Conference in Orlando Oct. 8 to 10 have been announced. You can register for the Spire Conference at https://spire.network.
Chris Moon is a pastor and writer living in Redstone, Colorado.