Dr. Terry Allcorn has been named the sixth president in the 100-year history of Kentucky Christian University in Grayson, Ky.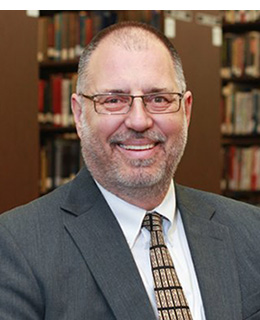 The 1985 KCU graduate will replace outgoing president Dr. Jeffrey Metcalf, who announced last September that he intended to serve only until Aug. 26 of this year. Metcalf has served as president and CEO of KCU for 10 years.
"I am thrilled and privileged to be the next president of Kentucky Christian University and follow in the footsteps of men I admire greatly and to work with a team that is so experienced and strong as this one," Allcorn shared via a video to the KCU community.
Allcorn earned a Bachelor of Science in Christian Ministry from KCU in 1985. His wife, Jacqueline, also is a graduate of KCU.
The Allcorns have been involved in full-time vocational ministry and mission work in Ohio and Puerto Rico. Dr. Allcorn has held significant leadership roles in Christian higher education and currently serves as dean of business and hospitality at Valencia College in Kissimmee, Fla.
In addition to KCU, Dr. Allcorn has earned degrees from the Rio Grande Bible Institute (Spanish certificate), Ashland Theological Seminary (MA, cross-cultural studies), Cleveland State University (MA, Spanish language and literature), and Capella University (PhD, education).
The KCU board of trustees unanimously approved Allcorn's hiring on Friday, Aug. 16.