By Jim Nieman
When Mark McGilvrey's church provided seed money to help start 2|42 Community Church in 2005, he had no idea of the boomerang effect.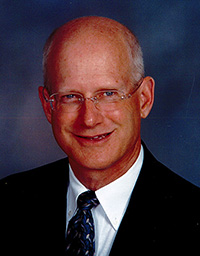 McGilvrey, who retires this month after 47 years of ministry in Livonia, Mich., said the church he serves, Compass Christian Church, reached an agreement earlier this summer to be adopted by 2|42, and is slated to become an official 2|42 campus, probably in the fall of 2020.
"It's a beautiful thing," McGilvrey said. "We started just this past Sunday with live video from [2|42]."
Since being planted in Brighton, Mich., 2|42 has been one of the fastest-growing churches in America and now averages more than 7,000 every week.
McGilvrey's church, by contrast, has been struggling since the Great Recession of 2007-09.
Memorial Church of Christ—as Compass Christian was called back then—was averaging just over 500 when it joined with other churches in providing start-up monies for 2|42 through New Churches of Christ Evangelism. But then the Great Recession hit and people and families began moving away from Livonia, a suburb of Detroit. The economic downturn hit the region especially hard.
"When the recession hit, we began losing families, and we just never got them back," McGilvrey said. "We tried a lot of things to get the trajectory going in the right direction," but couldn't reverse the trend.
"I thought it was important to do something before we got desperate," McGilvrey said. Compass bottomed out at about 230 or 240 weekly, but attendance has already seen an uptick since the adoption agreement with 2|42 was reached in June, he said.
McGilvrey is pleased to be leaving the church in a good situation, especially considering its struggles during the past 10-plus years.
He added that Compass is providing 2|42 with a "good location" in Livonia that includes a church building and 12 acres of property on a main road.
A FAMILY OF MINISTERS
McGilvrey comes from a family of ministers. His grandfather, James Edwards, was a minister in Kentucky and then an evangelist based out of Elizabethton, Tenn. His father, William McGilvrey ministered with churches in Erwin, Tenn., and High Point, N.C., before contracting polio in the mid-1950s. He then served with Mission Services in Joliet, Ill. (McGilvrey's sister, Ruth Davis, served as news editor with Christian Standard for many years.)
McGilvrey earned a BA from Cincinnati Bible College in 1971, and later, in 1991, an MA from Cincinnati Christian Seminary.
"You apply to churches and try to find that place to serve," he said. "This one [Memorial Church of Christ] got back to me, and the pieces just fell into place. I'd never heard of a place called Livonia, but that's where the Lord sent me."
He was hired as youth minister, but within a year, when his boss left, he became senior minister.
"At 23, I was the youngest senior minister in Livonia. Then, toward the end, people thought I was the seniors minister," he quipped.
McGilvrey served as senior minister until 2017; he became pastoral minister when David Atkin was hired as lead minister. (For years, Memorial Church of Christ supported Atkin while he served as a missionary in Taiwan.) It was Atkin who recommended to elders in February that the church pursue adoption by 2|42 due to Compass's deteriorating financial situation.
ALMOST A HALF CENTURY OF SERVING
McGilvrey said he looks back with fondness on his nearly half century of serving the congregation and community of Livonia.
For the record, McGilvrey said he's made nearly 60,000 calls to people in need of counsel, baptized 1,060 people, preached 3,760 sermons, and officiated at 795 funerals and 388 weddings.
"Jesus said, 'I came that they may have life more abundant and free,' McGilvrey said. "That's what I've tried to do, help people to know Jesus so they can have an abundant life here. . . . Free from worry, free from guilt, free from sin so that they can be free from death and live eternally with him."
Among the highlights of his ministry, McGilvrey said, were adding onto the church building and providing funds to help start 2|42.
The idea of supporting the church plant came from Bob Smith, a deacon with the church, McGilvrey said. (According to a 2011 article, Smith was the key driver behind starting 2|42 in his hometown of Brighton; Smith made contacts and arranged backing from East 91st Street Christian Church in Indianapolis and Community Christian Church in Naperville, Ill.)
In Livonia, McGilvrey preached on the parable of the talents—about multiplying what you are given. The church gave out about $8,000 after the sermon and challenged its members to multiply that. About $30,000 was returned, and that money went to the church plant, he said.
It's a gift that has continued to multiply.
In retirement, McGilvrey and his wife of 49 years, Jeannie, are moving to Marshall, Mich., to be closer to their family.
After completing work with the church this week, McGilvrey said, he will return to Livonia at the end of the month for a dinner in his honor on Sept. 28, and then one more sermon from the pulpit the next day.
Jim Nieman serves as managing editor of Christian Standard.
_ _ _
2|42 Community Church is in the process of adding three new locations/campuses: in Livonia, Taylor, and Monroe, Mich. The megachurch is hoping to add "launch team" members to the people already attending those locations. The "adoption" process will lead to those locations becoming campuses of 2|42. Bobby Francis will serve as Livonia campus pastor. Learn more at 242community.com.