Compiled by Jim Nieman and Chris Moon
Oakwood Christian Church in Enid, Okla., has started a support program for young women in unplanned pregnancies.
OCC's local Embrace Grace program was started by Tangee Lee to help young, unwed mothers stay involved in church life, according to the Enid News & Eagle. (The national program was founded in 2012.)
"We want to break that stigma that's been built up in society that the church is judgmental and you have to be perfect to be in church," Lee told the newspaper.
Alan Seibel, associate pastor at OCC, said the program can help the local community, which has a relatively high teen pregnancy rate.
"We just have a heart to help these moms," he said. "We're excited for this ministry."
_ _ _
News Briefs
Ron Henderson, who taught at Cincinnati Christian University for 40 years, died Saturday at age 83. In a Facebook post, Scott Lloyd remembered Henderson as "an English professor, Shakespeare enthusiast, Anglophile, marathon runner, physical education teacher, and most of all, a faithful follower of Jesus." Henderson also worked with the Christian Restoration Association for 10 years and served in various capacities at the Western Hills Church of Christ Church. Visitation will take place this Thursday and Friday; obituary and service details are listed here.
_ _ _
Doug Crozier announced last week via Facebook—and by ringing a cowbell—that The Solomon Foundation has surpassed $600 million in total assets. In less than nine years, Parker, Colo.-based Solomon has grown to be the fifth-largest church extension fund in America (out of more than 50 funds). TSF reached the milestone faster than any previous fund, and it anticipates—if growth projections continue to be reached—it could become one of the three largest funds before the end of next year. TSF's CEO thanked all those who have invested in church growth through Solomon.
"We've originated over 275 loans all across the United States and in Eastern Europe," Crozier said. At the time those loans were originated, the churches were averaging about 75,000 in attendance; today, those churches—some of which are still undergoing construction projects—are averaging about 145,000 every Sunday. That represents about 90 percent growth . . . and includes more than 20,000 baptisms, he said.
_ _ _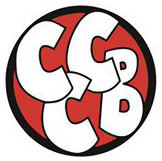 Three winners have been chosen in Central Christian College of the Bible's sticker design contest. Graduates and current students of the school in Moberly, Mo., were asked to submit original designs that featured the Central name, logo, or torch. The three winning designs will be printed on stickers and sold at the CCCB bookstore.
_ _ _
Boise Bible College was ranked as one of the 12 best colleges in Idaho by the EDsmart website. Rankings were based on cost, academic quality, student satisfaction, and salaries of the school's graduates.
_ _ _
Owensboro (Ky.) Christian Church will host the 10th anniversary banquet of a Christ-centered residential substance recovery program in that city. During its existence, Friends of Sinners—known as FOS—has grown from helping one client in one house to treating 50 male and female clients in several homes, according to a news-feature in the Messenger-Inquirer. While in the program, clients attend church services weekly. The banquet will be Nov. 12.
_ _ _
Dr. Paul H. Alexander was formally inaugurated as the seventh president of Hope International University on Oct. 17.
_ _ _
Empty Tomb, a Christian organization in Champaign, Ill., recently released the 29th edition of its state of church giving report, which found a downward trend is continuing.
In 1968, church members nationally gave 3.02 percent of their income to their churches, according to the report. In 2017, that figure had declined to 2.13 percent, according to a story in the News-Gazette. That decline represents billions of dollars. Most of the money given in 2017 went to support congregational finances.
"The richer we get, the more isolated we get," co-founder Sylvia Ronsvalle told the paper. Churches are in a position to provide leadership and hope, she said, but they have become "cultural wallpaper."
_ _ _
An Oct. 22 Johnson University Facebook post told of Mark Howard, senior pastor with Partnership Christian Church, donating his daughter's 2007 sedan to the school so it could be given to someone in real need. JU, in turn, gave the car to senior Jackie Jackson. Professor Dr. Nicole Sayer said Jackie "is very active on campus and has contributed meaningfully to our community and campus for four years." The car will allow Jackie to complete her weekly internship. Click here to see the post and pictures.
_ _ _
Send news to [email protected]