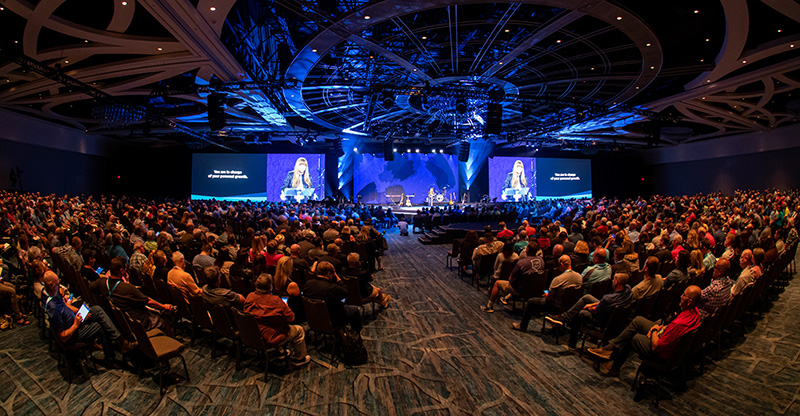 By Jerry Harris
Leaders from all over the country descended on the Marriott World Center in Orlando, Florida, for the first-ever Spire Conference from October 8 to 10. More than 1,500 leaders from churches of all sizes gathered with their staffs to learn, network, and collaborate to inspire a movement of healthy, growing churches. One hundred three churches with weekly average attendances of more than 1,000 were represented.
This gathering highlighted the Spire platform, a 24/7 tool to facilitate year-round encouragement, tools, best practices, and relationships inside the Restoration Movement. The platform also serves as an invitation into relationship for those churches and Christian leaders who are looking for a tribe.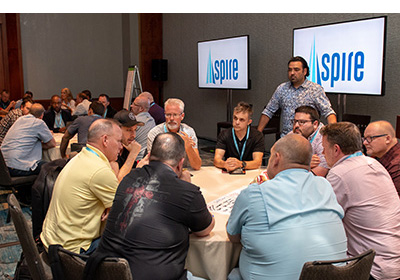 Spire unveiled its new app, creating a virtual link to the new network platform. Leaders were informed about a new partnership with Gloo, a resource for churches to harness the power of big data to build effectiveness in their ministry areas. Among the concentrations at the conference was one that explored ways to avoid ministry burnout, a common occurrence that impedes development of new and young leaders in our tribe.
The Spire Conference made a concerted effort to reach younger generations who are assuming the mantle of leadership. It could be seen in almost every area, from technology to worship, speaker choices to practical tools. The focus moved from monologue-style presentations to dialogues, which included huddles, breakouts, and spaces for teams to process together.
The Spire Conference and platform is not a fresh coat of paint on the North American Christian Convention, but a completely fresh experience tightly focused on leaders who carry the responsibility of shepherding a movement of healthy growing churches. To learn more, go to Spire.network.