The selection of Dr. Silas McCormick as the eighth president of Lincoln (Ill.) Christian University was announced Friday. McCormick will assume that position on June 1, 2020, succeeding Dr. Don Green, who has been president since 2014.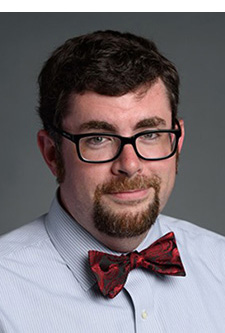 McCormick, who has served the university as executive vice president since June 2018, was the unanimous selection of the school's board of trustees. He also has served LCU as vice president of enrollment and marketing and twice as the university's chief academic officer.
According to an LCU news release, a succession team made up of trustees, faculty, and staff was drawn to both McCormick's experience and his passion for its future.
"I am often struck by what seems to be growing skepticism outside the church and growing superficiality within," McCormick said. "The next generation of Christian leaders must not only be biblically and theologically grounded, but also committed to justice, kindness, and humble service. I can't think of anyone better positioned than LCU to provide this kind of holistic education, nor a time it was any more needed than today."
McCormick has nearly 20 years of experience serving with institutions and organizations, including the University of Illinois, The Ohio State University, Southern Illinois University, Millikin University, and the Illinois Board of Higher Education. He is both a licensed attorney and an ordained minister.
McCormick earned his BA in Christian education from LCU; his MEd and PhD (higher education administration) from the University of Illinois at Urbana-Champaign; and his JD (law) from The Ohio State University's Moritz College of Law. He has also completed coursework at Lincoln Christian Seminary and Harding School of Theology in Memphis.
McCormick, his wife Anna, and their two children live in Sherman, Ill., and attend Lakeside Christian Church in Springfield.