By Chris Moon
A church plant is in the works at Johnson University Florida.
Encounter Church is expected to launch at the Kissimmee campus in September 2020. It will be led by pastor Gonzalo Venegas and is backed by Florida Church Partners and Nexus Church Planting.
"Things have gone pretty fast," Venegas said. The church already has 53 committed adults involved in its prelaunch phase.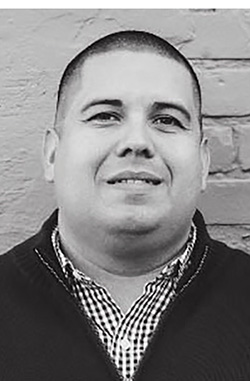 Venegas was featured in March 2019 article in Christian Standard as he embarked on planting a church in Florida after leaving his former home in Michigan. Part of Venegas's story is his history as a one-time gang member.
Today, his call is to plant a multicultural church capable of sharing the gospel and building community among people of every background and heritage.
His call was to Florida, specifically in the central part of the state near Orlando. It is the fastest-growing part of Florida and is being populated by people from a range of nationalities—Puerto Ricans, Dominicans, Cubans, Haitians, Jamaicans, Mexicans, Hondurans, Guatemalans, and Venezuelans.
A simple trip to the store bears out the multicultural nature of the community, Venegas said.
"You will hear many different languages," he said. "It's amazing the growth in diversity."
Venegas has been greatly helped by a partnership forged with Johnson University.
He had been visiting Kissimmee—just south of Orlando—when he and his wife were pulling out of the parking lot of a restaurant just across the street from Johnson University Florida's campus. Venegas said he didn't realize the campus was located in the area where he was researching for his church plant.
Within minutes of leaving the restaurant, Venegas said, he and his wife were on a tour of the Johnson University Florida campus. One thing led to another, and the church is now fully partnered with the college.
Encounter Church will train Johnson students in multicultural and multilingual church leadership. The church's first "encounter groups," which it is forming in its prelaunch phase, are made up of a lot of Johnson University students and staff.
"We're giving them tools and experience to send them out," Venegas said.
Michael Chambers, executive vice president of Johnson University Florida, said the faculty and staff at the school had been praying about how to leverage its location to better train students in leading multiethnic ministries.
The school has 45 flags in the foyer of its main building, representing countries where students have come from and countries where they have gone to minister.
"We try to be intentional about it," he said. "Our prayers are emblematic in the way we think."
And so the connection with Venegas has opened the door for students to see what it takes to minister effectively across multiple cultures.
"We think it will be a great opportunity for students to be part of a work like this from ground zero," Chambers said.
And, of course, the effort is in step with the changing demographics of the community surrounding the Kissimmee campus. Sixty percent of the county is Latino, and that number is only expected to climb.
"It is a genuinely multiethnic vision that we want to get behind," Chambers said of Encounter Church.
The church is planning to launch 10 groups of five to eight people each by December, and hoping for another 10 by February. The groups will build community and study Restoration Movement beliefs and church practices.

All the groups will come together monthly for worship.
Encounter Church also is raising funds to assist with the church plant. Information can be found at the church's website.
Venegas said he is thankful to God for how the church plant has developed since the beginning of the year and for his memorable trip to the Johnson University Florida campus. He said his experience echoes Encounter Church's slogan—"step into the unknown of the all-knowing."
Venegas said he prayed for God to provide as he ventured into church planting.
"God did more than that," he said.
Chris Moon is a pastor and writer living in Redstone, Colorado.