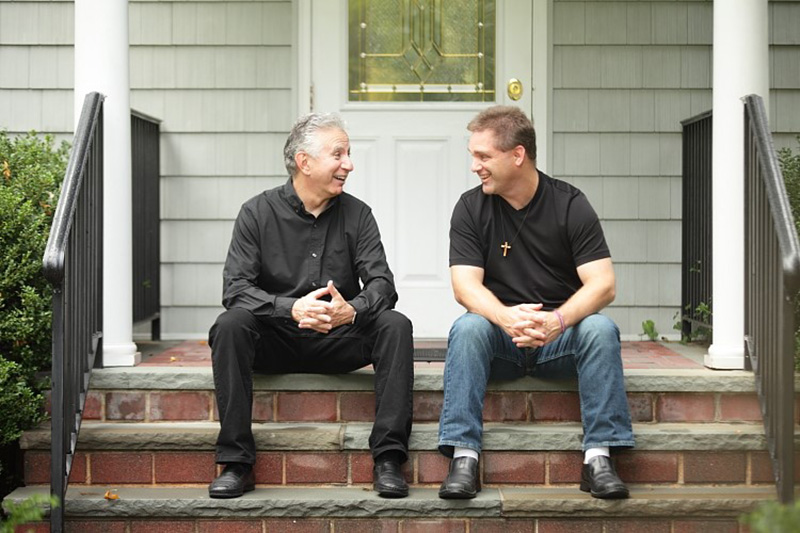 By Chris Moon
From Keavy, Ky., to Long Island, N.Y.
The change in environment and culture—at least within the United States—probably doesn't get more drastic than that. And that's exactly the jump that Tommy Lanham made.
The longtime Kentucky pastor is now in his fifth month as co-pastor of Glen Cove (N.Y.) Christian Church, a small congregation on Long Island, about 15 miles northeast of Queens. Lanham says the culture shock wasn't as bad as he thought it would be.
"We always had heard that New Yorkers are rude," he told Christian Standard. "That has not been our experience at all."
Glen Cove Christian Church averages about 100 people in attendance on Sundays. Lanham came to the church after the retirement of Jim Phegley, who shepherded the congregation for 34 years.
Lanham shares the ministry with Joe Cortale, who previously served for a decade as Glen Cove's associate pastor. The help of a longtime leader of the church has proven to be a good move as Lanham and his family made the leap to New York.
"I think it's worked great. The transition has been very smooth," Lanham said.
A PASTOR FROM KENTUCKY
Lanham has spent nearly all of his 20-year ministry career in Kentucky.
He attended Johnson Bible College (now Johnson University) and took his first ministry in Jellico, Tenn., where he actually could walk from his house into his home state if he wanted.
From there, he served in churches near Louisville and in southeast Kentucky. He also spent eight years leading Kentucky-based Upside Down Ministries, a traveling evangelistic ministry that served at church camps and other Christian venues. Lanham also has served as a life coach and motivational speaker.
Lanham came back to Keavy, where he grew up, four years ago. And as he finished up his master's degree from Liberty University in pastoral counseling and life coaching, he began looking toward the future.
He and his wife found themselves longing for a more metropolitan ministry. And Keavy is an unincorporated community.
"If you live 20 miles from it, you've probably never heard of it," Lanham said.
Meanwhile, his wife and daughter had visited New York City a couple of years ago and fell in love with it. If ever Lanham had an opportunity to minister in or near the Big Apple, he should take it, they told him.
Since coming to Glen Cove Christian Church, Lanham now can tell the story. He said there's an energy in the city that's contagious. People always are on the go.
And New Yorkers aren't really that interested in the status quo—even in the church. Lanham likes change, too.
"I'm not a status quo person," he said.
Lanham has introduced Glen Cove to streaming its services on Facebook. It's a new concept, but the church has embraced it.
And before each sermon series, the church now produces an online commercial for the community to let them know what's coming.
People have attended the church multiple times after first watching sermons online, Lanham said.
REACHING THE UNCHURCHED
Lanham has found that many people in his new community do not have a church background, at least not to the extent that many people have in places like Kentucky. In the Bluegrass State, "even people who don't go to church have a concept of church."
But in New York, Lanham has talked with a lot of people who have never heard many of the Bible stories, and people seem to be hungry for them.
And some people come to church who aren't believers. Lanham said one man introduced himself as the local agnostic—and yet still regularly attends services and engages in conversations with Lanham about the faith.
Lanham said he's found it important to meet people where they are and have honest and respectful conversations about the faith.
"Don't expect people to be some place where they're not," Lanham said. "If they're an atheist, meet them where they are. If they are seeking, meet them where they are. If they are hungry for the Word, meet them where they are. When I read the Gospels, that's what I feel like Jesus did."
Chris Moon is a pastor and writer living in Redstone, Colorado.