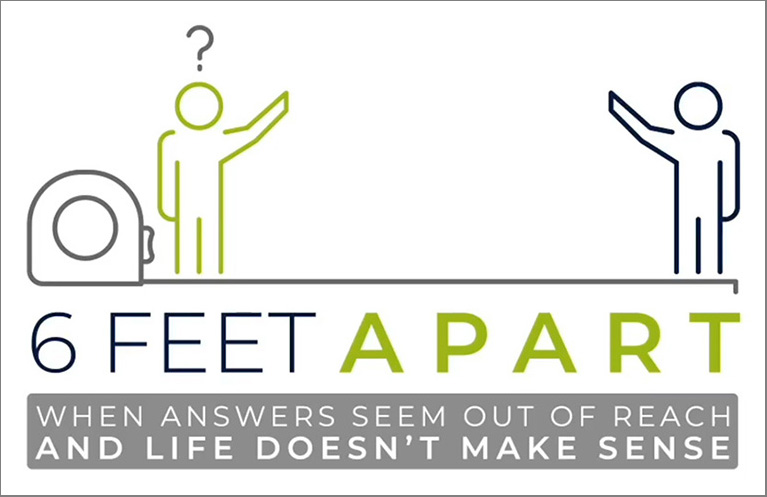 By Chris Moon
The leaders at Mountain Christian Church in Joppa, Md., had long thought about starting a podcast, but it took COVID-19 to spur them into action.
"That was the little push we needed," said Luke Erickson, the church's executive pastor. Once the coronavirus hit, no in-person church services or group meetings were happening, and church staffers were looking for other ways to continue their work of disciple-making.
The church launched its 6 Feet Apart video podcast—named for the familiar social distancing guideline—about a month ago. The weekly show is built around a conversation between Erickson and lead pastor Ben Cachiaras. The two men focus in on helping viewers—including skeptics—find answers to questions they may have about the faith. Or, as Erickson says at the beginning of each podcast: "The conversation [is] designed to help us find our way when answers seem out of reach and life just doesn't make sense."
The first three videos, each about 25 minutes in length, are titled "What Do We Do with Doubt and Questions?" "Isn't Religion and God Just Feel-Good Stuff People Made Up for Hard Times Like This?" and "How Could You Say Belief in God Is Reasonable?"
A GOOD TIME TO ASK AND ANSWER QUESTIONS
Mountain's leaders believe the podcast is scratching an itch. It's been more successful—in terms of viewership—than just about anything Mountain Christian Church has put online, Erickson said. A couple of the podcasts have been viewed more than 10,000 times. The podcast is followed by about 12,000 people on Facebook.
Erickson said a lot of people have questions about the faith. But when life is running along smoothly, it can be easy to put those questions on the shelf. Oftentimes, it takes a disruption—and COVID-19 has certainly caused a disruption—to move people into a position of seeking answers to their questions about God and faith.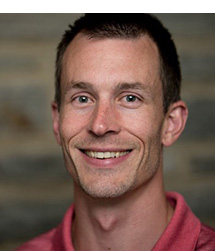 "This thing has now stirred those things up again," he said.
One goal of the podcast is to remind people that the Christian faith is not unreasonable. Good arguments can be found for the existence of God and for the validity of the gospel.
"You don't have to just put your brain in a sack to believe it," Erickson said.
The podcast has created some online discussions with skeptics, Erickson said, and it has helped believers within the church to shore up their own faith.
And as some of the old "tools" of church ministry—like in-person meetings—become commonplace again, Erickson said, "I think this [podcast] is a tool we'll want to continue to use in some way."
MOVING FORWARD IN NEW WAYS
Erickson said Mountain Christian Church is not using concepts like "reopening" and "reentry" as it talks about the next step in the church's life. He said the church never "closed."
"Our mission has gone forward. It's just gone forward in new ways," he said.
And now that physical gatherings look like they are set to resume in many places, Mountain's leaders are asking their staff three questions: What ministry tools should the church resume from the past (like in-person worship services)? What ministry tools has the church been using during the pandemic that it should extend (like its new podcast)? And, What new ministry tools should the church create for future use?
"We believe there is a new world out there," Erickson said. "Our posture is one of leaning into the future."
He said the church won't be looking simply to get its operations back to the way they were before the pandemic. Digital tools will continue to be key parts of the church's future. The digital and physical environments can operate simultaneously and complement one another.
"The point is to make disciples," Erickson said. "That can happen in either environment."
Click here to access the Six Feet Apart video podcasts.
Chris Moon is a pastor and writer living in Redstone, Colorado.