Compiled by Jim Nieman and Chris Moon
Auto racing fans know that "the greatest spectacle in racing"—the Indianapolis 500—won't be taking place as originally planned this Sunday due to the COVID-19 pandemic, but all racing fans have the option of watching two-time winner Al Unser Jr. interviewed that day by John Dickerson, lead pastor of Connection Pointe Christian Church, Brownsburg, Ind.
The interview will be part of the church's weekend services both Saturday and Sunday. It will be viewable at connectionpointe.org/life and Facebook Live. The theme is "When Life Doesn't Go as Planned."
Dickerson recently told Fox-59 TV that Unser has been attending Connection Pointe for the last couple of years.
"It's so interesting, Al's dad, Al Unser Sr., and his uncle [Bobby Unser] both won the Indy 500 on May 24th, then [Al Jr.] won his first in 1992 on May 24th. Well, this May 24, Al and I sit down for a really in-depth, raw conversation about pain and difficulty, and about the way that he has found Jesus. Really, the ability to have a personal relationship with God through Jesus . . . it's transforming him. I've been walking with him and I've seen that firsthand, and I'm excited for people to hear how Al's doing."
_ _ _
News Briefs
Central Christian Church in Henderson, Nev., has become a major food distribution center serving about a thousand families each weekend during the COVID-19 outbreak, but that initially led to long, long lines of cars and an all-day operation. But everything speeded up when church member Chris Adamson, COO of Freight Connection, got more involved, reports KVVU in Las Vegas.
"We were serving probably 45 seconds to a minute to get three cars out. It was two lanes. I knew that we could do something better," Adamson told the TV station. We're [now] doing three cars between 8 and 11 seconds."
The secret? In addition to a thousand-plus volunteers, Adamson put his logistical expertise to work: Friday food delivery via Freight Connection trucks, much sorting and prep work, and implementation of a conveyor system that helps transport the tubs of food to the waiting cars.
The church now distributes all of its food in under three hours.
"We don't get to choose how . . . needs come about," said senior pastor Jud Wilhite. We simply can choose to "respond to the needs as we see them and do our best to serve in whatever way we can."
_ _ _
A staffer with Stadia Church Planting helped spur the giving of hand-written thank-you cards to all 2,605 employees at Mercy Hospital in Joplin, Mo.
Sergio Rizo serves as resource development director for Stadia. Along with his wife and four children, Rizo enlisted the help of Joplin's College Heights Christian Church to put together the thank-you note drive for the hospital workers.
The church provided the cards and envelopes and labeled each card for delivery, the Joplin Globe reported. Rizo's children created the mailboxes that were placed at the church to collect the cards.
More than 2,000 cards were gathered from the community in a week's time. Mercy Hospital president Jeremy Drinkwitz even received a card.
"I know plenty of employees who have kept them, and mine's on my desk," he told the Globe. "It has a little picture, some abstract art. It's really cool, and it says a nice little prayer on it. There are moments in time where you need a little encouragement. Those words live forever."
_ _ _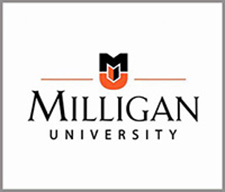 Milligan College officially becomes Milligan University on June 1. To that end, the Tennessee institution recently unveiled its new logo.
"Milligan University's logo includes an M and U which connect to form a book, representing both academic learning and the Bible," the school wrote at its website. "The shield, or chevron, is often used in academic regalia and represents Milligan's strength and longevity."
A few days after the logo was unveiled, the school announced plans to have students return to campus in the fall. Campus has been effectively closed since March due to the COVID-19 outbreak.
_ _ _
Renowned Christian apologist Ravi Zacharias, who had been battling sarcoma, died at his home in Atlanta on Tuesday. He was 74.
David Faust, associate pastor with East 91st Street Christian Church in Indianapolis, interviewed Zacharias for us back in 2014. On April 29 of that year, Zacharias spoke at morning chapel at Cincinnati Christian University; in the evening, he headlined a CCU banquet focused on "Apologetics in the 21st Century." Faust was then serving as both president of CCU and was writing a column for our sister magazine, The Lookout.
Click here to read "An Interview with Ravi Zacharias." And click here to read a sidebar, "A Day with Ravi Zacharias."
_ _ _
The Worthington (Ohio) Regional Health Care Foundation recently presented a check for $14,300 to Worthington Christian Church's Food Shelf, the Globe newspaper reported. Of that amount, the community donated $7,300 and the foundation matched it with a $7,000 grant. COVID-19 has caused more food instability, one official noted.
_ _ _
Members of Seymour (Ind.) Christian Church recently held a "prayer drive" where members drove to strategic locations around the city to pray for their community.
Some members gathered in the parking lot of Seymour High School to pray for the schools and teachers. Some met in retailers' parking lots to pray for struggling businesses and people who are out of work. Others met to pray for local churches and their pastors.
Kelsie Rieker told the Tribune that 55 vehicles participated in the prayer drive. Most of them carried entire families.
"It is difficult for us to help a lot of those in our community who are struggling right now, so the best thing we can be doing is joining together to pray," Rieker said.
_ _ _
Well-loved Christian minister Bob Russell recently shared his thoughts on "How Soon Should America and American Churches Reopen?" The opinion piece, posted at his blog, www.bobrussell.org, has been shared about 1,200 times via Facebook and received almost 600 "likes."
Russell writes that he's sure of one thing, "The Lord does not want his people to be divided over the government's [COVID-19] healthcare guidelines."
"We don't always have to choose a side in political battles and fight for it," Russell tells readers. "We can respect those who disagree with us and be humble enough to admit we don't have all the answers."
_ _ _
Kentucky Christian University, Ozark Christian College, and Milligan College have received funds via the Small Business Administration's CARES Act, which is a response to the COVID-19 pandemic that disrupted the spring semester. The schools announced plans to allocate and disburse funds to eligible students, but the criteria, methods, and grant amounts are different for each institution. Learn more at the schools' websites.
_ _ _
Send news to [email protected].