By Chris Moon
The COVID-19 pandemic dealt a major financial blow to Joplin, Mo.-based Christ In Youth, which hosts dozens of popular student ministry conferences across the country each year.
CIY has canceled all of its high school MOVE and middle school MIX conferences this summer—56 events in all—because of the impossibility of holding those large events during the pandemic. The organization also had to cancel dozens of weekend events in March and April because of the outbreak.
Those events represented virtually all of CIY's revenue stream for the year. Ninety percent of CIY's revenue comes from fees churches pay to go its events. Typically, about 77,000 students attend those events each year.
All of that went away because of the coronavirus.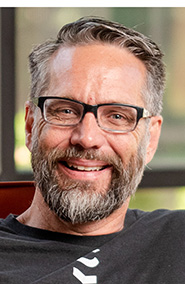 "There's no doubt we've been rocked financially," said CIY president Jayson French.
The losses have added up. The organization has cut 33 percent of its workforce and implemented pay reductions as a result.
But for French, that's where the bad news stops.
GENEROUS CHURCHES
He said CIY continues to serve the church in new ways and already has seen God's movement in filling in the organization's large financial void.
As CIY began announcing event cancellations this spring, it gave churches the opportunity to receive back all of their deposits for those events. However, the majority of churches opted to leave those deposits with CIY in the form of donations.
So far, the organization has retained $1.5 million in deposits.
French said all of those funds are helping to offset the staff production time and the purchases of event materials for its summer MOVE and MIX conferences. CIY already had made big financial outlays for those now-canceled events.
"It's been really encouraging for our team," French said.
He said while the deposits don't cover all of CIY's expenses, they've helped keep the organization moving forward. He said CIY must rely on the generosity of churches during these uncertain times.
"We know we will fully recover," he said. "The story of CIY will be one of the church buying her at a great price and rescuing her at the most difficult day in her history."
MATERIALS PUT TO USE
Meanwhile, CIY is continuing to serve the church.
It has made its high school MOVE and middle school MIX materials—which had been slated for summer conference use—available for churches to use in their own settings this summer. The material includes all of the sermons and videos that students would have seen at each conference.
CIY is calling the content "Move/At" and "Mix/At." That is, depending on local social distancing guidelines, churches can use the material "at" their own church buildings or at small group leaders' homes or elsewhere.
The material is free to any church that had signed up to attend one of those conferences in person this summer. It is available to other churches for a fee.
The content already is being boxed up and sent out to churches.
French said for many youth pastors, CIY events are a high point of the year. Students often make decisions for Christ at MOVE and MIX, and pastors rely on those events as they plan their ministries.
"We want to have their backs," French said. "We want to be there for them in the midst of this difficulty."
THE PAST 12 MONTHS
For French, this has been a difficult first season of leading CIY.
He succeeded Andy Hansen as president of CIY last fall. It was a season of grieving for the organization as one of its staffers was killed and four others were injured in a highway accident.
Fast forward to June 2020, and CIY now is faced with the biggest financial crunch in its 52-year history because of COVID-19.
But French said his organization is trusting in the goodness of God and the generosity of the church. CIY also will continue to pursue its mission of serving Restoration Movement churches, which still make up about 80 percent of its support base.
French said churches or individuals can donate to CIY through its website—CIY.com.
"We've been built by the Restoration Movement, we've been sustained by her, and we could definitely use her help in this moment," French said.
Chris Moon is a pastor and writer living in Redstone, Colorado.