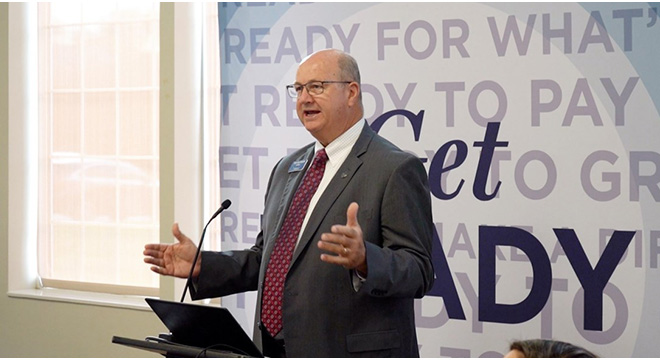 By Chris Moon
Restoration Movement colleges are putting plans in place for reopening their campuses this fall amid the COVID-19 pandemic. While most are planning a return to in-person instruction, in many cases the "normal" classroom experience is being modified.
Johnson University in Knoxville, Tenn., recently created a planning guide for its fall semester. The school will have students meet regularly in the classroom, but it also is bolstering its online content so that classroom time can be more limited and focused on discussion and skill development.
More theoretical content will be taught online.
"We're going to be highly flexible and highly adaptable," president Tommy Smith said.
Part of the Johnson University's goal is to be ready in case coronavirus cases spike and state and local governments impose fresh stay-at-home orders. The university wants to be able to continue instruction strictly online if the need arises.
"[We] don't know what might happen."
Smith said the university's guidelines are the same for both its Tennessee and Florida campuses, although, in either case, Johnson University will follow local public health orders.
The university also has an eye on sanitation and has bolstered its cleaning staff to ensure its classrooms are thoroughly disinfected throughout the week, Smith said.
Employees and staff will regularly check their temperatures. And the school will have a policy for circumstances in which staff and students must wear masks.
"Most of the time, if you are indoors around people, you will have a mask on," Smith said.
In the student cafeteria, the university will remove buffet lines. Students will have some "takeaway options" when it comes to getting their meals.
"It's not realistic to expect we're going to have a COVID-free campus," Smith said. "We want to try to make it a COVID-safe campus. . . . It just becomes an expectation this is just the way things are."
AT POINT UNIVERSITY
Further south, Dean Collins, president of Point University in West Point, Ga., noted his state currently is experiencing a spike in COVID-19 cases. The future remains murky.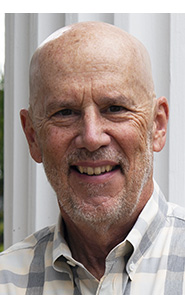 Collins has been in business, ministry, and higher education leadership for 40 years now.
"I would definitely put this up there as the most challenging year to navigate," he said.
Point University also will be bringing students back to campus in the fall, but the college is aligning its fall semester to match a typical semester for its online program. About half of Point's students currently take all of their classes in one of Point's 40 online degree programs.
Those classes are structured in eight-week sessions. Collins said online education typically is better received in shorter term lengths, such as 8 or 10 weeks, rather than a traditional 16-week schedule.
So professors have condensed their curriculum into those 8-week modules. Students will take fewer classes in each of those shorter terms.
The purpose in this is for the university to be prepared should another COVID-19 lockdown order be imposed later this summer or fall by state or local government. Point University simply could flip its entire campus to an online model without much hassle.
"It gives us maximum flexibility," Collins said.
In fact, this may be the way of the future at Point.
"We do anticipate this could be a better solution and a long-term solution," Collins said. "This obviously gives us a great way to test it to see."
Point University is stressing the importance of faculty maintaining maximum flexibility with their students, especially as it relates to health issues. Students and teachers must be able to step in and out of the classroom as health needs arise.
The university also is encouraging faculty to increase their communication—the school calls it "radical availability"—and personal attention to students.
Point will require social distancing on campus and masks for students in the classroom. Various rooms and locations on campus are marked with signs that indicate times during the day and week when those area are used; this serves to give cleaning staff a "heads-up" for when those locales will need cleaning and disinfecting each day.
Collins said he's certain some changes being made today aren't going to go away anytime soon—and additional new changes could be in the offing.
"We know that this event has changed everything . . . in some ways, permanently," Collins said. "We just don't yet know what all those things are."
OTHER COLLEGES AND UNIVERSITIES
Several other Christian colleges and universities have announced their plans for fall semester in the wake of COVID-19 pandemic. Most are planning to reopen in the fall. Here is a brief listing of what some colleges are planning:
• Alberta Bible College (Calgary, Alberta) is not planning to host on-campus classes. Instead, a video conferencing format will be used.
• Boise (Idaho) Bible College is planning for in-person fall classes.
• Central Christian College of the Bible (Moberly, Mo.) is planning a return to on-campus learning in the fall but can convert to online if necessary.
• Hope International University (Fullerton, Calif.) plans to start the fall semester with only half the students in a class attending in-person at any given time, with the other half viewing the class remotely.
• Kentucky Christian University (Grayson, Ky.) plans to start classes Aug. 17, end classes Nov. 24, and forgo a fall break.
• Lincoln (Ill.) Christian University plans to return to campus in the fall.
• Manhattan (Kan.) Christian College's fall start date will be Aug. 17.
• Milligan University in Tennessee plans to return in the fall.
• Ozark Christian College (Joplin, Mo.) has "fully reopened."
• St. Louis Christian College will start the semester two weeks early (on Aug. 3) and complete the semester a week prior to Thanksgiving. The fall semester will be broken down into two eight-week modules. There will be no fall break.
• Classes will begin at Summit Christian College (Gering, Neb.) on Aug. 20.
• William Jessup University (Rocklin, Calif.) is planning to resume on-campus instruction in the fall.
Chris Moon is a pastor and writer living in Redstone, Colorado.