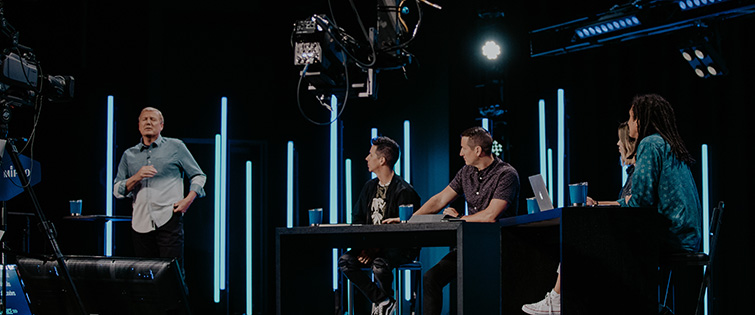 By Michael C. Mack
Spire Network leaders pivoted from their planned in-person, three-day conference in Orlando, Fla., to a one-day virtual event held Sept. 30. The online event proceeded smoothly except for a couple technical glitches that were fixed quickly and actually became opportunities for participants to build some community and tell jokes in the comments section.
"Even though it was a shift from the three-day conference we had planned in Orlando, the one-day virtual conference turned out to be a great step forward for this gathering, and for Spire Network and hopefully everyone that attended," said Rick Rusaw, who serves as Spire's CEO. "Lots of voices, lots of perspective, and so many ways to connect and take the discoveries and learnings into immediate practical application."
Spire reports almost 3,000 people from 44 states and 13 countries participated in the event. Quite a few churches watched the event together as staff teams, and at least one leader, Matt Merold of Bethany Christian Church in Washington, Ind., watched the conference with other area ministers.
Christian Standard Media publisher and senior pastor of The Crossing, Jerry Harris—who also spoke at the conference—commented, "What a great job of adapting and overcoming! I've got 80 staff at our watch party loving it and taking notes!" Scott Beckenauer, lead pastor at Calvary Christian Church in Bellevue and Papillion, Neb., said, "Got 15 of our team taking in the event together. . . . Just want to say a huge THANK YOU for offering this event."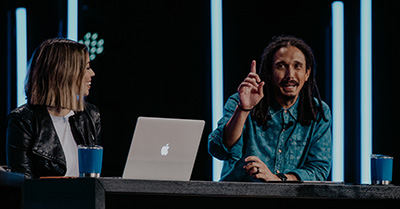 Some 20 Christian leaders spoke during the event on a variety of topics, including the advancement of the church, what the church looks like post-COVID-19, navigating the current political season, and much more. One of the apparent favorite sessions comprised five engaging five-minute talks focused on the leader's heart.
"I love the 5-minute format," said C.M. Habermehl, international outreach pastor with Compass Christian Church in Colleyville, Texas. "A whole lot can be said in a short amount of time."
All content from the virtual conference is accessible on demand for a limited time from the Spire app, which can be downloaded from the Apple app store or the Google Play store, or the desktop version can be downloaded on your computer from spireapp.network.
Information about conference exhibitors are also available on the Spire app. Additionally, people can still sign up for Spire huddle events that are a continuation of the virtual conference; the events will run through February.
"What continues to be affirmed is that there is such a need for what Spire Network is bringing to churches and leaders today," Rusaw said. "We saw leaders and teams of all sizes from all around the country engaging, contributing to the discussion, and reacting so positively to the content that the conference provided. We are excited to see how the Spire huddles, regional spring events, and interaction on the Spire app continue to build this leadership community as we look forward to next year's SpireConference in Nashville."
The next SpireConference is slated for Sept. 14-18, 2021, at the Gaylord Hotel & Conference Center in Nashville, Tenn. More information is available on the SpireConference website at spireconference.network.
Michael C. Mack is editor of Christian Standard.