Johnson University has received a $1 million grant from the Lilly Foundation to help establish the Three Rivers Collaboration to guide congregations in the Knoxville, Tenn., area in a process of refining their God-given mission within a changing cultural context.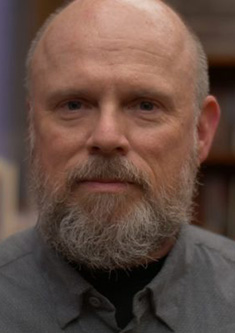 Mark Nelson, a 1987 Johnson graduate who has served as lead pastor of The Crossings in downtown Knoxville, which he planted in 2007, will join Johnson's staff as executive director of TRC. Nelson's experience also includes serving 10 years of campus ministry at Purdue University. His wife, Dr. Monica Nelson, leads the pre-nursing program at Johnson.
The TRC is funded through Lilly Endowment's Thriving Congregations Initiative, whose aim is to strengthen Christian congregations so they can help people deepen their relationships with God, build strong relationships with each other, and contribute to flourishing communities. Lilly is making $93 million in grants through the initiative.
"The goals of the Thriving Congregations Initiative strongly resonate with the core mission of Johnson University," said Tommy Smith, president at Johnson.
The name Three Rivers Collaboration alludes to Knoxville's three rivers and serves as a metaphor for the process of resiliency, adaptation, and transformation that leads to thriving congregations. The TRC will include workshops, retreats, immersion trips, and an optional master's degree in which learning communities of 12 congregations will work together. Over the next five years, Johnson hopes to serve at least 60 faith communities through this process.
"Johnson has a long history of support for local congregations through preparation of vocational ministers and other leaders," Smith said. "This initiative gives us an expanded opportunity to serve the churches."
The aim of Lilly's Thriving Congregations Initiative is to support organizations as they work directly with congregations and help them gain clarity about their values and missions, explore and understand better the communities in which they serve, and draw upon their theological traditions as they adapt ministries to meet changing needs.
Johnson University is one of 92 organizations taking part in the initiative.
"In the midst of a rapidly changing world, Christian congregations are grappling with how they can best carry forward their ministries," said Christopher Coble, Lilly Endowment's vice president for religion. "These grants will help congregations assess their ministries and draw on practices in their theological traditions to address new challenges and better nurture the spiritual vitality of the people they serve."
Lilly Endowment launched the Thriving Congregations Initiative in 2019 as part of its commitment to support efforts that enhance the vitality of Christian congregations.