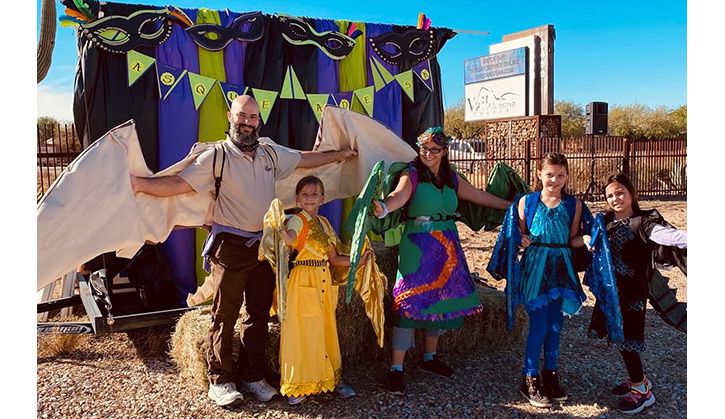 By Jim Nieman
In this time of COVID-19, Vail Christian Church in Tucson, Ariz., figured out a way to bring people together, improve physical and spiritual health, and raise money for a Christian mission.
As a bonus, participants in the church's inaugural Masquerade 5K—the culmination of VCC's 12-week Run for God class—were encouraged to dress up in costumes, since the big event took place on Halloween.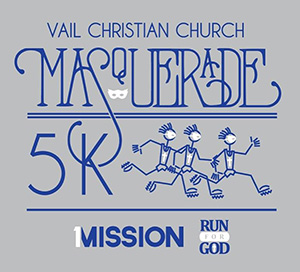 "Due to the closures of all [running] races around Tucson, we wanted to provide a race that our Run for God class participants could end their 12-week walk/run training program with," said Mat Miller, pastor of discipleship with the church. "We host this class at our church on an annual basis."
"The purpose of the class is to attract the local running community to get plugged into our church community." The Run for God curriculum seeks to nurture the passions of running and faith.
The church opened up the race to other people in the church—not just Run for God class participants—and ended up with 290 runners and walkers for the 5-kilometer race (3.1 miles) that started and ended at the church and followed a bike patch that is adjacent to the church. Thirty-five volunteers made sure the event ran smoothly.
"Next year, we're planning a big push to get the community more involved," Miller said. VCC hopes to upgrade its race equipment at the start and finish lines "so we can offer something that's even more attractive to the running community."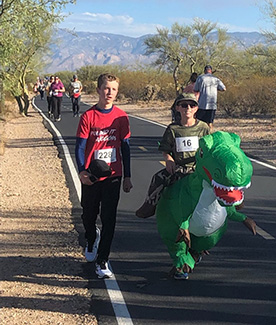 Proceeds from the event benefited 1Mission, a community development organization that helps people escape poverty. VCC typically sends a 90-person contingent to Rocky Point, Mexico, to help with a home-building project there, but it wasn't able to this year because of the coronavirus.
"1Mission really counts on those trip costs to keep things running," Miller said. "Since we were not able to plan a trip, this was such a great way to keep our church engaged in this mission and support our partners in a time of need.
"We raised almost exactly $8,000 through the donations of five local businesses and race participants," Miller said.
The Masquerade theme was selected to help make the event more fun. Prizes were handed out for best costumes and for top finishing times for males and females in various age groups. Each participant received a race shirt, a masquerade mask, and a gift card to Chick-fil-A.
Jim Nieman serves as managing editor of Christian Standard.