By Jim Nieman
A first-time political candidate from eastern Illinois who attends a small-town Christian church—where her husband serves as an elder—was elected to Congress with more than 70 percent of the vote, according to unofficial totals.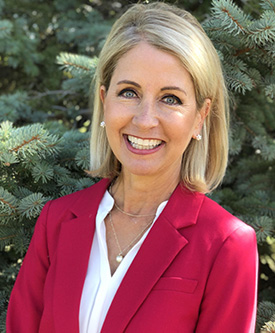 Republican Mary Miller—described as "a wife, a mother, a grandmother, a local farmer, and a business manager," by her website—is set to represent Illinois' 15th Congressional District, which includes 33 counties that cover most of the southeastern part of the state.
In her spare time, she teaches Sunday School and Vacation Bible School, according to her website. Mary and her husband, Chris, attend Oakland Christian Church in Oakland, Illinois, and have 7 children and 17 grandchildren. OCC was averaging about 100 per week (prior to the COVID-19 outbreak) in a town of about 1,000.
"My family and my faith in God always come first," Miller told Christianity Today for the article, "Pro-Life Women Surge in Congress." The article noted "major gains" in the U.S. House of Representatives on Nov. 3 "with the election of 13 new pro-life women and the reelection of the House's 11 incumbent pro-life women."
"As your Congresswoman, I'll stand for our God-given constitutional rights, the rule of law and a culture of freedom," Miller said in an election night statement. "I will always defend our religious liberties, our Second Amendment, and I will stand up for the right to life and our families here in Southern and Central Illinois."
Miller told the Herald & Review of Decatur, Ill., that her goals include defending the American values of family, faith, and freedom.
Miller, a graduate of Eastern Illinois University (where she earned a B.S. in business management), is set to be sworn-in for a two-year term as part of the 117th U.S. Congress on Jan. 2, 2021. She will succeed U.S. Rep. John Shimkus, a Republican who has represented the district since 2013 and has served 12 terms in Congress overall. Shimkus decided not to seek re-election.
Mary Miller's election victory wasn't the only one in her family last week. Husband Chris Miller, a third-generation farmer, won re-election to the Illinois House of Representatives, representing District 110. He will begin his second term in January.
Jim Nieman serves as managing editor of Christian Standard.